5 Things You Should Know When Buying a New Furnace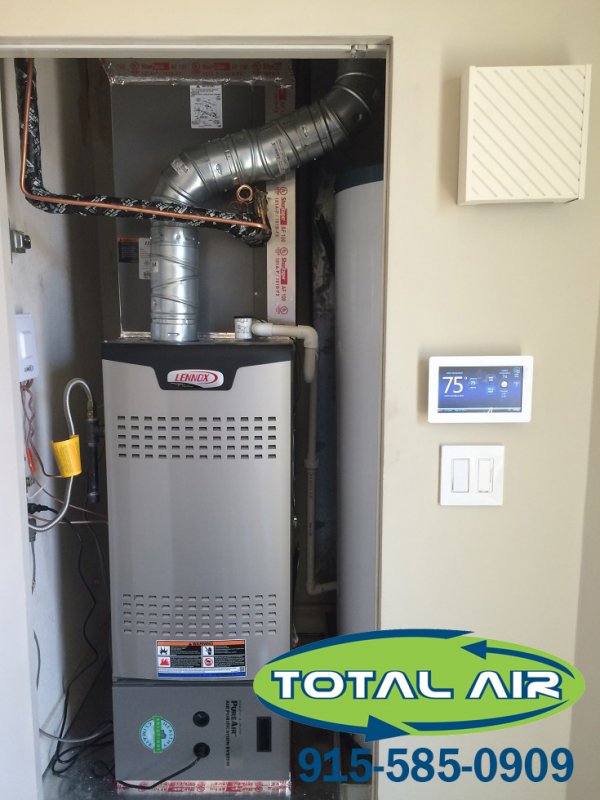 Will you be replacing your furnace this fall? Here are some things to consider:
Furnace Location
Because every home (or furnace closet) is different, there should be a thorough assesment of where the new furnace will be located. Ductwork also needs to be inspected to make sure it is still adequately designed and in good shape to move the warm air. This is also a good time to share any information on hot/cold spots in the house. These are concerns that can be addressed in the new furnace installation.
Furnace Equipment
During your estimate from our project manager, our experts will show you the different options we have including brands of Trane, Rheem, Lennox and others, that will best meet your comfort (and budget) needs. Not all equipment designs are equal, and our experts will explain to you why.
Here's is just one example of why you need a Total Air expert to show you your options and help you with this decision…some furnaces simply come on and stay on when there is a call for heat. Some "step up" to the amount of heating called for. These equipment models are called "Variable Speed" furnaces. Variable speed costs more up-front, but in the long run, they help you save on your utility costs.
Most good furnace equipment brands come with 20-year heat exchanger warranties. Those are the brands you'll want to have installed. Those are the premium brands Total Air installs.
Furnace Size
Size Matters!
Equipment that is specified too small won't be able to keep up with your house's heating demands. A furnace that is too big would be a waste: of energy and money. It can also create discomfort. In short, size is important and needs to be calculated correctly. Many factors matter when determining furnace size. Our estimators will make recommendations that will get you sized properly.
Furnace Efficiency
There are industry ratings that measure the efficiency of a furnace. This is calculated by the percentage of fuel that is used during operation of a furnace. Basically, the higher the percentage, the higher efficiency the furnace is rated. This translates into lower emissions, making the furnace it more environmentally friendly and less costly to operate.
Furnace Cost
With so many options in a furnace, a Total Air project manager is the best person to advise you on costs of this investment. Our experts will be able to show you their best recommendations to find the most suitable heating system for your home and for your budget.
If you are in the market for a new furnace this fall, give Total Air a call and we'll help you to understand your options in equipment brands, size and cost. Call today at 915-585-0909 or visit us at https://www.totalairep.com/cooling-heating to learn more about our heating solutions.