A few more Energy-Saving tips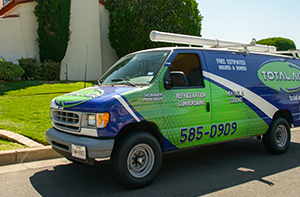 This week it's expected to reach 100 degrees in the El Paso area! With it being so hot, it's tempting to run the A/C at low temperatures. Here are a few extra energy-saving tips to help cool your home!
- Take advantage of ceiling fans. Run them to keep air circulating and to create a light breeze. Remember though - ceiling fans should only be used when people are in the rooms, otherwise they aren't cooling anything. If you raise your thermostat 2 degrees and run a ceiling fan, you can save up to 14% on your energy bill.
- Use a programmable thermostat. A programmable thermostat can be set to accommodate your family schedule; keeping it cool when your family is home while maintaining a higher temperature when the home is empty.
- Curtains are an excellent source of shade. Keep your blinds and curtains pulled shut during the day.
- Change your air conditioning air filter regularly. This will help keep your system running at its best.
- Have your duct system checked for leaks. Up to 20% of your air could be lost to leaks and weak connections. Make sure that your vents and registers are sealed near your floors, walls and ceilings.