A Properly Sized Air Conditioning System May Be a Moving Target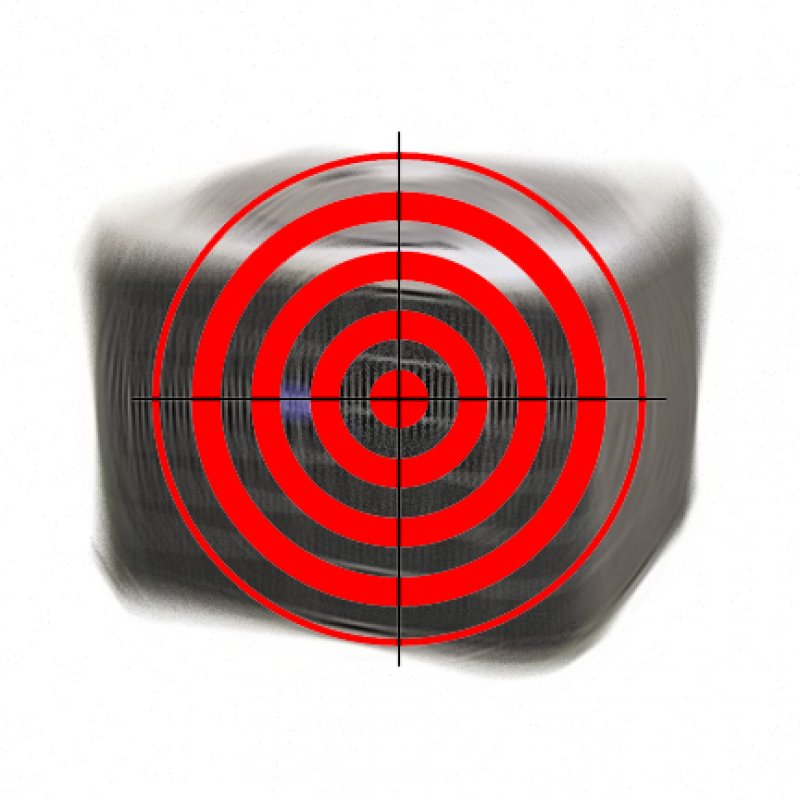 Written by Brandon Brooks, HVAC Contractor for Total Air
Sizing an air conditioning or refrigerated air system for a living space can be difficult. Using load calculation software based upon Manual J sizing guidelines we can determine a system size needed for a space, however, there are many more variables to consider. Most contractors skip over Manual S equipment sizing guidelines. With all of the many options and models on brands such as Trane, Carrier, Lennox, and York one can quickly get confused unless you look at extended BTU data. In layman terms, a 4-ton air conditioning unit may not be a true 48,000 BTU (12,000/ton x 4=48,000) during extreme heat. We use 98-100F as a design temp for sizing, however, what could happen during 112F weather? What would happen if it rained during the evening and then suddenly became 109 the next afternoon? Preferred indoor temperature and indoor humidity can quickly become a "moving target". In this article I will discuss ways to get close to hitting a moving target.
In most cases our customers allow us to perform a walk through and analysis of their home or business to get an idea of the building type, amount of windows, insulation type, and roof type. With our desert environment and extreme heat in the summer we must account for solar heat gain and air infiltration into the conditioned space.
Air infiltration is the movement of unconditioned air into a conditioned space which causes an air conditioning system to work harder. Having your home or business windows, doors, air ducts, electrical outlets, and even pet doors sealed is a great method to reduce unwanted air infiltration. Have you ever noticed when you walk into a Walmart during the summer that you get blasted over the head with a shot of air? That is caused by an air curtain which prevents outside air infiltration do to all of the in and out traffic. If you have pets that are constantly "in and out" of the doggy door or kids who are "in and out" of an exterior door during extreme weather, you will add to the amount of heat gain/loss. If you run a business that receives multiple deliveries during the day with outside air coming into the office or warehouse, this will add to the amount of cooling and heating load.
Another important factor to consider is roof color. Utility companies in California gave consumer rebates to paint roofs white with energy efficient roof coating. Have you ever put your hand on a black car during the daytime heat? You can quickly burn your skin by doing so. The next time you are outside when it is hot, carefully touch some dark and light colored surfaces to get an idea of the difference. Two weeks ago during a record setting July heatwave El Paso and Las Cruces experienced daytime high temperatures between 107-112F. One particular customer had a dark colored asphalt shingle roof that measured 180F during that day!
Some people prefer a darker color roof for the overall color scheme on a building, but that will add to the energy usage during summer while causing discomfort.
El Paso Electric occasionally sends out energy savings tips along with your mailed electric bill. They also have some useful energy saving tips on their website: www.epelectric.com Electricity for West Texas and Southern New Mexico | El Paso Electric | Be Energy Wise
We understand many people like to open shutters, mini-blinds, and curtains to allow natural light into a building. While this can save energy by reducing the need for artificial lighting, it can also significantly waste energy during extreme heat by allowing solar heat gain. Consider planting trees and bushes near windows that have direct sun exposure and keeping window treatments closed during hot weather.
Also avoid pouring concrete around the entire property. Too much concrete causes water drainage issues during rainstorm events and contributes to the heat gain of a building during hot weather.
We also recommend to avoid doing laundry, taking long hot showers, and using the dishwasher heat dry cycle during extreme heat weather events.
Air conditioning systems must do more than remove heat from a home or building. They must run long enough to remove heat while also removing moisture from the air. Humid air can cause indoor air quality problems. Indoor relative humidity of 40-60% can be a moving target depending on many of the above mentioned issues. Many of our customers live and work in the valley where farming and agriculture are common with irrigation canals, fields full of water, and the Rio Grande in close proximity. During extreme heat and weather events these areas have higher relative humidity levels. If you have indoor plants, take long showers, or perform a lot of cooking indoors during hot weather you can expect a higher than normal indoor temperature and humidity level. A properly sized air conditioning unit will run significantly longer and occasionally non-stop during a heat wave while removing heat and indoor moisture. An oversized air conditioning system will short cycle and achieve lower indoor temperature rapidly, however, it will not run long enough to remove moisture which can lead to mildew, mold, fungus, and other indoor air quality issues.
As an industry leader in the air conditioning, heating, and ventilation market of El Paso, TX and the Las Cruces, NM region, I have seen many different situations that can lead to heat gain, unwanted moisture, and overall discomfort in a building. My goal is always to provide comfort and meet or exceed my customer's expectation of comfort in their home or business. I have well trained employees and staff who know how to use the tools needed to achieve that goal. We appreciate all of those who have trusted us with their heating, cooling, and ventilation needs. Furthermore, we would like to thank all of our clients who listen to our advice, allow us access to their home or building to assess their HVAC needs, and follow energy efficiency tips and guidelines.
Many manufacturers have experienced equipment and parts shortages due to COVID-19 and economic issues which make decisions even more difficult for us and our customers. We will assist you with important comfort advice to guide you in the right direction. What you may want might not be available and if you need a repair part that is not in stock, you may have to consider equipment replacement.
As a Better Business Bureau accredited member "It Starts with Trust", therefore, we thank all of those who trust us. If for any reason you believe your HVAC system is not working well, is using too much energy, or it sounds noisy then give us a call to schedule a service or estimate.
Best regards,
Brandon Brooks, Owner
Total Air