Tech Tip: The Higher the SEER Rating, the Greater the Utility Savings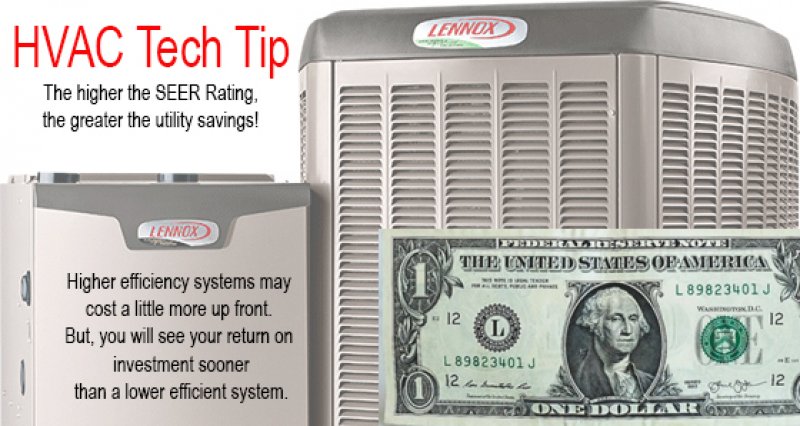 Higher efficiency systems may cost you a little more up front, but you will enjoy a return on your investment much sooner than a lower efficiency system.
Total Air can help you find a SEER-rated refrigerated air system that best matches your desire for more comfort and efficiency. We will also make sure your new equipment is installed correctly. Improperly installed refrigerated air systems can reduce efficiency by as much as 25%.
Call Total Air today for a free estimate on a new, high efficiency HVAC system for your home. 915-585-0909. Or visit us at www.totalairep.com.
Read more about SEER here: http://www.totalairep.com/blog/understanding-energy-efficiency-seer-ratings?backPage=13