Air Returns and Filters Placed in the Most Inconvenient of Places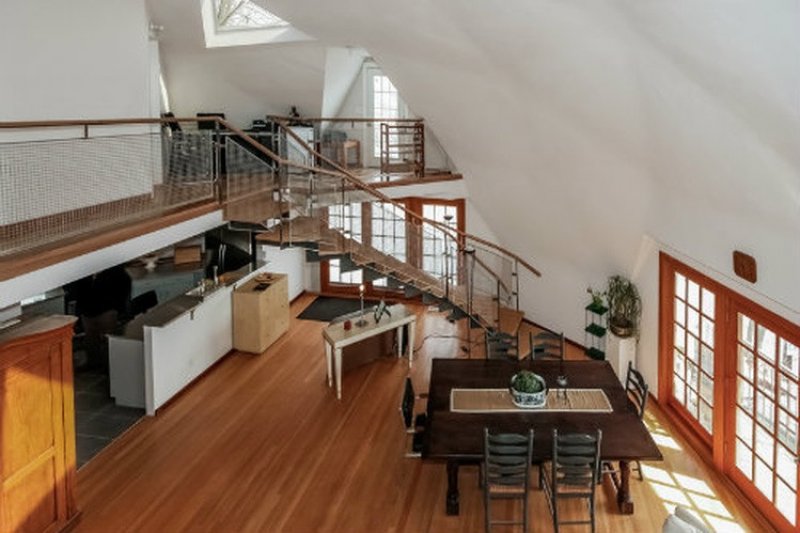 We get this all of time…no heating/no cooling because filters were never changed and the system was forced to work too hard until it eventually broke. It is certainly a wise thing to do to change air filters regularly to maintain your HVAC systems performance and efficiency. But, what if your air return and filter are located in an inconvenient place, like high on a cathedral ceiling and you can't really get to it?
Because hot air rises, some home construction contractors installed air returns (where filters need to be changed) as close to the ceiling as possible. In theory, that would work really well to provide maximum comfort, but in reality, how is a homeowner supposed to get it to change the filter if the ceilings are extremely high? It's dangerous… and sometimes impossible.
Total Air understands your issue and we have solutions that can help:
The simplest and most convenient is to call us to have your air filter changed. Don't risk falls and injuries doing it yourself. Air filters should be changed at least every other month for best system performance and most efficiency, less dust and cleanest indoor air.
Consider a preventive maintenance program from Total Air. Twice a year, we'll check and inspect your heating or cooling to make sure it is clean, working properly and filters are changed. We'll check for leaks and fix small issues before they become big ones!
In extreme cases, Total Air has duct specialists that can move your return air ducts that are too high to reach for filter changes to a lower spot so that you can access them.
If these sound like solutions that can help you, call Total Air at 915-585-0909. It is that time of year for a fall furnace maintenance and filter change.
Total Comfort. Total Savings. Total Air!
http://www.totalairep.com/contact