Beat the Spring Rush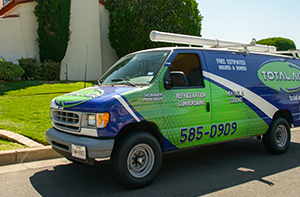 With gas prices expected to surge this year and income tax season around the corner, now is a great time to get rid of the old swamp/evaporative cooler and replace it with a new high efficiency refrigerated air system. Many of our customers can testify that their electric bills were the same or slightly lower with refrigerated air versus theevaporative swamp cooler. Getting rid of the "swamp machine" on your roof can help you save water, eliminate water damaged roofs, prevent more dust and debris entering your home and duct system, and save you all the time, money and effort getting the furnace turned off and cooler turned on twice per year. With a refrigerated air system a.k.a.(Central Air Conditioning), one can simply turn the heat on or turn the cool on with the push of a button on the thermostat. In fact, many of the Honeywell Vision Pro8000 model thermostats automatically turn on the heat/cool once you set your comfort levels.
During daylight, look around your neighborhood and notice how many of your neighbors roofs are stained and damaged from water leaking out of the cooler. Every year people dread turning on the cooler and blowing all the dust, rust, and debris out of the ductwork. According to several of our real estate customers, houses with cooling or swamp coolers have a lower value and are often devalued by home appraisers.
You work hard for your home and you deserve year-round comfort and better sleep at night. Friends, family, and fellow neighbors who visit you will feel the difference during the summer and everyone who visits you can enjoy the comfort at your home. Who wants sweaty guests at their home?
Total Air is an independent HVAC contractor and offers many brands. We use brands such as Trane, Carrier, Rheem, Goodman, Amana, and American Standard. Brands that have local stores and parts availability. Brands with good warranties and customer service.We will help you choose a brand that is right for your home and have it professionally installed.