Benefits of Total Air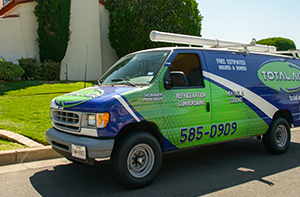 There are over 200 heating and air conditioning companies in the El Paso area. With so many companies to choose from, making a decision on who to work with can be difficult. Here are a few features and benefits to working with us here at Total Air.


We are a licensed and bonded company that carries top-name brands with warranties. Choosing to work with us can provide you with peace of mind because you can rest assured that you are receiving a quality product.


We offer free quotes for refrigerated air conversion. We'll come to your home, and help you determine what type of system would work best for your family.


Choosing to work with Total Air is choosing to support local business. We are local owners and part of the El Paso community. Being a local company gives our customers easy accessibility to us; decisions are made here and now without having to call a distant corporate branch.


Total Air can provide you with a variety of services. We do refrigerated air conversions as well as preventative maintenance and seasonal evaporative cooler changes. A more thorough list of our services can be found on our website page.


Our staff here at Total Air is comprised of well-trained professionals. We want to provide you with good service, and we strive to get the job done right the first time.


Here at Total Air we want to help you meet all of your heating and air conditioning needs. If you are interested in working with us, please contact our office at (915) 585-0909.