Carbon Monoxide Detectors Save Lives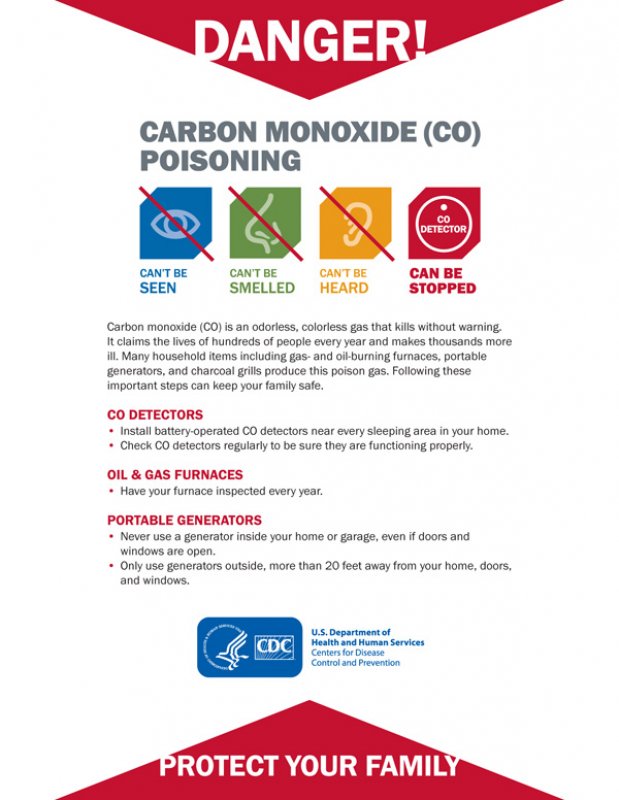 CO monitor manufacturers advise that the average lifetime of one is only 5 years. Also, they recommend you test them and change the batteries twice a year. Total Air recommends the start of and end of Daylight Savings Time as the best times to change batteries in CO and smoke detectors. (Follow us on Facebook to receive these battery-change reminders).
Not only is it important to regularly maintain your carbon monoxide detectors, it is also important to install them in the right locations in your home. While it is proper to have your fire alarm on the ceiling (because smoke rises), that's NOT where you want to place your carbon monoxide detector. CO is heavier than smoke and with that you will want them at least two feet down from your ceiling. By the time CO hits the ceiling, it is likely an entire room is full of the dangerous chemical.
Carbon monoxide detectors should be installed in or near rooms where there is a possibility of a threat so that CO can be detected at its earliest release. That's anywhere you have something that has potential to combust in the home—near a furnace closet, fireplace, washer, dryer, etc. (NOTE: Don't put it right on top of it or you may get false readings.) Total Air also recommends that you place one in hallway(s) near where the bedrooms are so that you can hear it if it goes off in the middle of the night. Carbon monoxide is such a dangerous threat because it is odorless, colorless and deadly.
For more information about the dangers of carbon monoxide, we provide you with this infographic or suggest you visit the website for Centers for Disease Control and Prevention (CDC).
Call Total Air for a free furnace estimate if you suspect your have carbon monoxide leaks. 915-585-0909 or schedule online at www.totalairep.com/contact.