Check for licenses and insurance -El Paso Texas Heating and Cooling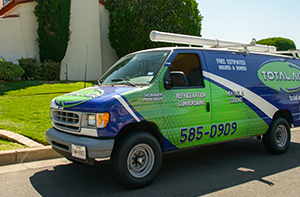 We couldn't help noticing how many unlicensed, uninsured, non-permitted, unprofessional, and frankly illegal contractors we have in El Paso, TX. Texas state law requires all persons knowingly performing HVAC work to be licensed under the proper classification by the Texas Department of Licensing and Regulation.
Ever notice the hairstylist cutting your hair has their license and picture posted on the wall somewhere near their haircut station? Would you get a haircut from a non-licensed person? If they cut your ear off, transmit lice, and use unsanitary tools on your skin and scalp will they pay your hospital bills?
Probably not. The point I am making is to never use unlicensed, uninsured contractors for your home or business. If they damage your building who is going to pay for it? You will and even worse! Your insurance company will not pay for a claim if you knowingly hired a illegal contractor without a permit.
Most illegal unlicensed contractors ask for money up front and frequently ask for cold hard cash. This is because they don't often pay federal or state taxes and don't claim the income as revenue. Often times they will take "downpayment" money usually 50% and may not show up on time or at all. El Paso County has many persons wanted for and convicted of doing contractor work illegally. Check epcounty.com and search thru the database of persons convicted of deceptive trade practices, fraud, and theft. Buyer beware of who you hire to work on your home or business.