Customize Your Home's Airflow With "Smart" Vents & Registers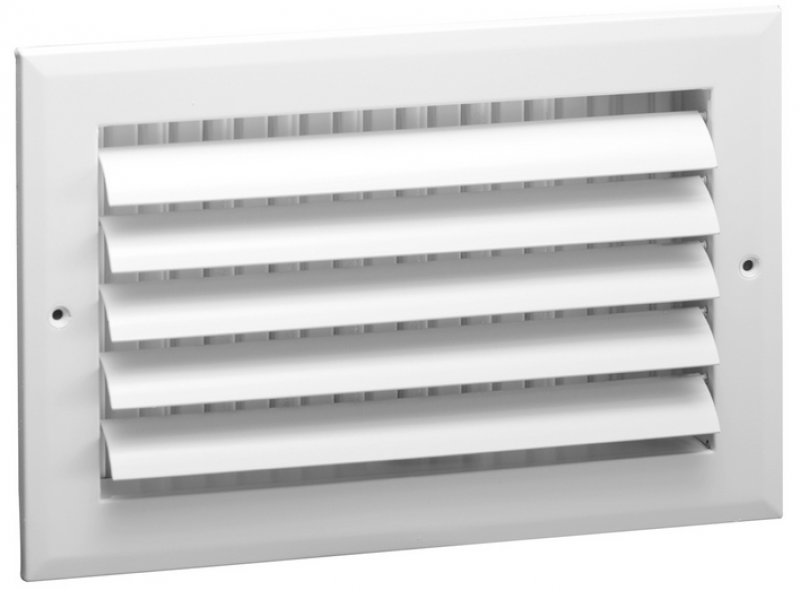 How important are the vents, registers and grilles in a house? The short answer is VERY. Why? Because a homeowners "contact" with the heating and cooling system is usually limited to the thermostat and the registers. It's what a homeowner can see and feel.
Most El Paso and Las Cruces homes simply have "stamped" registers that having no moving slots. The main reason why this type of supply register doesn't satisfy homeowners is that stamped registers' "slots" cannot be moved and are immobilized inward at 30 degrees from perpendicular. This limits where the air will blow – side to side or almost straight down on the neck of the person below it. This is also what causes hot and cold spots in a room because, many times, air is blowing to the unused corner of that room.
Total Air installs what is called "OBD" (opposed blade damper) registers with our new system installations. OBD registers have sets of movable slots and backside dampers that give homeowners total control of where they want the air to go in each room. With OBD dampers, you can direct the air in a room by simply moving the slots in any position you wish. You also have smart dampers on the backside of the register to easily shut off some of the air in the rooms you don't use as much. That helps push the air to the rooms that need it most. You are basically customizing the airflow for your desires in your living spaces with OBD registers.
Another great feature with Total Air's OBD registers is it's durable white powder coat finish and flawless appearance. It will enhance the beauty of any room.
OBD registers come in a variety of shapes and sizes to provide an appropriate solution for every room in your home. It's not an expensive register, especially for the job it does. OBD registers are included most times in a Total Air installation. Or, if you simply want to swap out your old register for OBDs, give us a call. We'll give you a free estimate. 915-585-0909 or request an estimate here: http://www.totalairep.com/contact