Different Kinds of Air Filters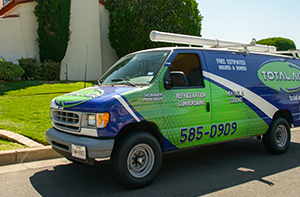 Many people are somewhat familiar with basic air filters and how they operate- we have them in our cars and our homes to catch the large particles that float through the air. But what a lot of people don't know is that there many different types of filters available for your home and office.


Mechanical Air Filters
These are the types of air filters that you commonly find in your home. The filters themselves are typically inexpensive, and they work best at catching larger particles in their fibers. They play a critical role in protecting your HVAC unit from dirt and other things that can affect its efficiency. These filters don't generally serve to improve air quality however there are other types of in-duct air filters that you can purchase for that. In fact some of the more expensive mechanical filters have multiple layers of fibers made of different materials to trap more particles in your air ways. One of the best types of mechanical air filters is a high efficiency particulate air (HEPA) filter, which has a larger surface area and is made of a different material that allows it to collect more particulates than regular air filters.


Electronic Air Filters
Using mechanical air filters can be beneficial, but many mechanical filters are only able to capture the largest particles that float through your home; a lot of particles are small enough to float through the fibers of the air filters, or are large enough to settle on furniture and walls. Electronic air filters pull air through a filtration system that charges all of the particles in the air. The charged particles are then drawn to a collecting plate in the system. Changing these plates is essential to maintaining electronic air filters. Similar to mechanical filters, electronic filters can be used in HVAC systems or in portable units. While electronic filters capture the smaller particles in your home, they also produce ozone which can react with other chemicals in your home, such as sprays or household cleaners, to produce harmful by-products that may have adverse health effects.
Neither electronic air filters nor mechanical filters can remove odors and gases from your home. Regardless of which air cleaning system you choose, you can always help by reducing the sources of pollution in your home. Real wood products are a better alternative to pressed wood products because often times pressed wood and other processed or treated products can be covered in formaldehyde and other chemicals. Good ventilation is also very important; when it's warm keep your windows open to allow fresh air into your home. Smokers choosing to smoke outside also reduce the amount of chemical particulates floating in your home.