Don't Be Influenced by "Sale Prices" for Refrigerated Air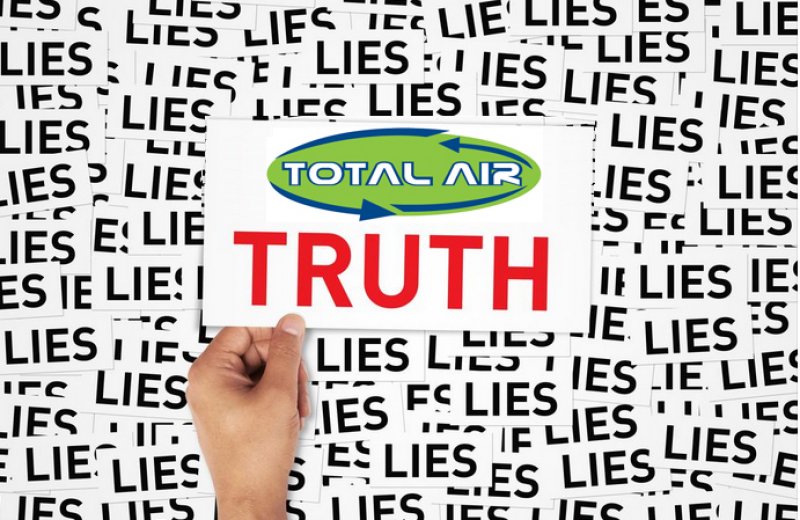 Some contractors promoting low prices select inferior, crazy-cheap products to be the lowest price. Beware of these contractors because these HVAC products will not get the job done. Many times there are no warranties included with the new system or the workmanship/installation. And, more times than not, those low price systems are not even the products that they want to sell you. They are only offered with the hope you'll buy higher priced heating and cooling systems.
Get a Feel For The Contractor
Anytime you are pushed to buy because of price ONLY, take pause and know this...this push has numerous traps! Here are some:
This contractor may not be licensed, insured or bonded to keep the price low. Do you want someone in your home who may employ technicians who have not been background checked? I don't!
This contractor does not invest in the technician with continuing education and training. Like everything, HVAC systems and practices change all of the time. You want a contractor who continually improves his knowledge and skills. This is what will save you money!
This contractor sells low quality, lower efficiency and inferior systems. No thank you! Five years from now, you'll be right back where you are…searching for an HVAC replacement.
This contractor may not be pulling the proper permit and ordering for the inspections to keep the price low. This is illegal in many of our service areas. If your contractor says "we don't need to hassle with that," DON'T SIGN UP!
This contractor does NO REPAIRS and does not honor or provide any warranties. Once your installation is complete, you'll need to find another contractor to perform any needed service…warranty or not.
Don't think that the refrigerated air contractors advertising low, low prices want to give you a good deal! It's simply not true. In fact, BEWARE of these contractors…especially because their advertising starts out with price suspicion!
The best way you can protect yourself from suspicious contractors offering you low, low prices is to educate yourself. That's why Total Air writes these blogs and posts them on Facebook for you to learn more, follow and share. Once you educate yourself on the general information, requirements and benefits of a superior heating and cooling system, you'll make a better buying decision.
Next, arm yourself with pricing information. Total Air provides OPTIONS for varying efficiencies and performance features in new systems. We'll provide you with good-better-best options…all of which will perform nicely in your home. You decide how much efficiency, utility savings and other features you desire for your new HVAC system.
Converting to refrigerated air or swap out an old system costs money; sometimes more than you hope it will. We are telling you that upfront. Never buy strictly because of price! Contractors promoting low prices merely want to get in your door, where they easily trick you into buying more. That's their goal. Total Air never quotes prices on the television, radio or any other advertising. Why not? Because it's impossible to do so without first seeing the home and meeting the homeowner to know what your system requirements and comfort desires are.
Total Air always sends a project manager with extensive HVAC training and comfort knowledge to your home for a free assessment and estimate. We also make it easy for you to choose a superior product and contractor like us who sells high quality equipment. How? Total Air provides financing options… with no money down and low monthly payments! Currently, we are offering Special Financing for 60 months with approved credit
For a free system estimate for refrigerated air conversion or swap out, contact us by clicking on this form: http://www.totalairep.com/contact. Or call us at 915-585-0909. We can come out the same day, many days, to perform our assessment. Written estimates and financing approval can also be provided the same day.