Dust Mites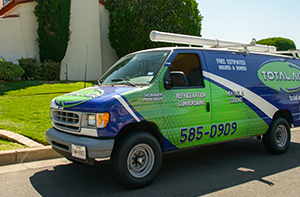 Dust mites are one of the most common triggers of allergies and are often times a cause of asthma. Thriving in humid environments, they live in blankets, pillows, and different types of linens, feeding off of dead skin. People that suffer from dust mite allergies typically experience symptoms similar to those of asthma-. Tightness of the chest, shortness of breath and wheezing can all be signs of a dust allergy. Although dust mites can be a pest house, there are many ways to get rid of them.
Keep your mattress, comforters, and pillows in allergen-free covers.
Steam clean your carpets and furniture. The hot water kills the dust mites and allergens.
If you already have dust mites, you can purchase chemical sprays to get rid of them.
In our last post, we talked about different types of air filters available for your home. You can get a vacuum with a special HEPA filter that works great at picking up the small allergens and particles that settle in your carpets.
If you'd like more information and helpful tips on how to allergy-proof your home, check out the latest video posted to our facebook page at https://www.facebook.com/totalair1.