Energy Saving Myth Busted!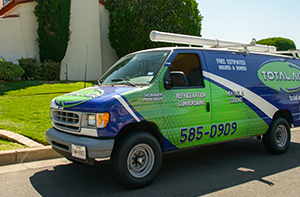 Today a lot of people are looking for ways to save money, and one of the most feasible ways to save money is to reduce energy consumption. While people are eager to reduce utility costs, these alleged energy saving tips aren't always helpful in reducing spending.
Myth 1
Closing air vents in un-used rooms saves energy. This isn't the case; the air will actually be re-routed to other locations in your home, and sometimes this excess air can push through leaks in your duct work.
Myth 2
Leaving a ceiling fan on will cool a room. This myth is only true if there is actually someone in it. Fans don't actually cause the temperature in rooms to drop. They create a breeze that leaves us feeling refreshed. Leaving the fan on in an empty room doesn't help cool anything.
Myth 3
Cranking the thermostat will help it cool or warm your home faster. Thermostats are actually simple machines. Once they are "on," they are working to their ability. Cranking your thermostat to 83 degrees because it's slightly chilly isn't actually beneficial. In fact, when you crank your thermostat that way, you're more likely to leave it at such temperatures, and consequently you will waste more energy. The best thing to do is to program your thermostat to your idea temperature. There are also affordable energy-conserving products, like shades and curtains, that you can purchase to help cool your home.
Myth 4
Hand-washing dishes saves energy. When most people hand wash dishes, they keep the water at a warmer temperature because they don't want their hands to freeze while washing. Hand-washing dishes actually uses more hot water per load than dishwashers. To make sure that you're getting the most benefit out of your dish washer, make sure to load it fully while taking care to not over-load it. Also, most modern dishwashers don't require that you pre-rinse your dishes. Save water and skip the pre-rinse.