Fighting Allergens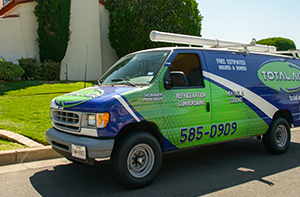 Every spring, many families suffer from itchy eyes, runny noses, headaches, and a wide array of other symptoms due to allergies. Allergies can affect people of all ages, but can be particularly threatening to infants and small children who suffer from asthma. While there are many available medications to ease the pain of allergies, there are several things you can do in your home to alleviate your family's symptoms.
The EPA recommends keeping an air filter in your home to pick up the larger particles that float through the air. Air Filters can help collect things like bits of dust, pollen and dust mites. Your air filter should be changed at least once every three months. It can be changed as often as once a month if you're more sensitive to allergies.


Control the sources of pollution in your home. Things like pets and smoking in your home can pollute the air in your house. If you have pets or smoke inside, you should change your air filter regularly. When you change your air filter, you'll be to see all of the allergens and dirt that have been trapped by the fibers of the air filters.


Clean everything. While air filters help collect allergens and dirt in the air, many particles are small enough to pass through air filters. One of the ways you can help eliminate the particle pollution in your home is to clean your furniture. Dust, pet dander, smoke and even pollen can gather on couches, rugs, and countertops. These types of allergens can be dangerous, particularly if you have small children crawling along the floor, touching everything they see. Cleaning these areas in your home can relieve some of the pain caused by allergies.
Check back tomorrow for a blog discussing the different types of air filters available for your home so you can make an informed decision on what's best for your family.