FREE FURNACE FILTERS FOR LIFE!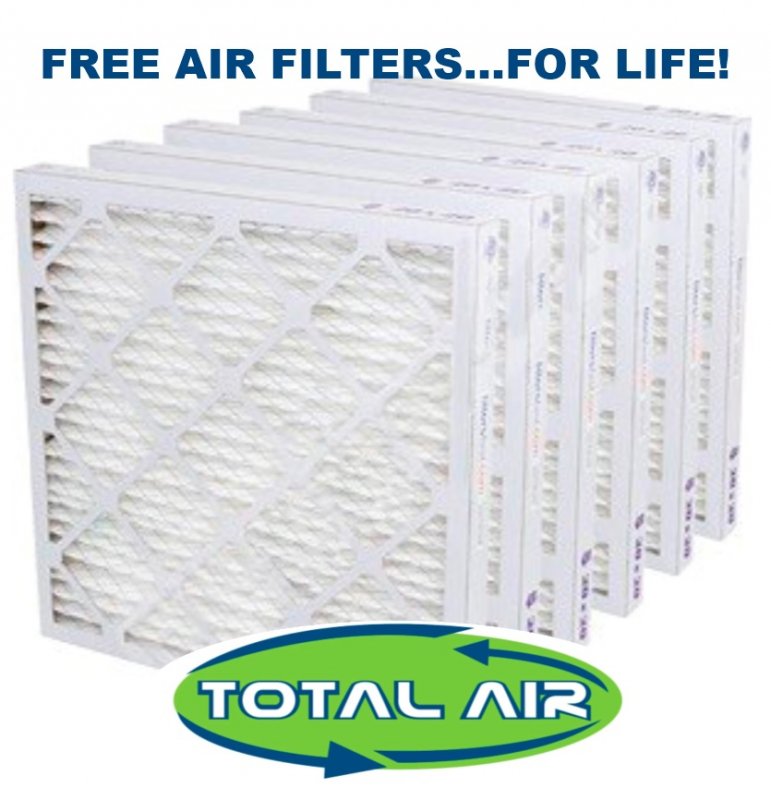 Here's a once in a lifetime offer exclusively from Total Air: FREE FURNACE FILTERS FOR THE LIFE OF YOUR SYSTEM!!!!
So, how can you take advantage of this? Any new complete heating and cooling system of 14.5 SEER or greater purchased now through September 30, 2017 from Total air will receive FREE AIR FILTERS FOR AS LONG AS THE SYSTEM LASTS! And, we're so confident in our quality equipment and installations, that if you do your part by changing the air filter…that could be a long time!!!
El Paso and Las Cruces installations qualify. Total Air reserves the right to provide filters of any brand and specification to fulfill air filters for this program. Offer is non-transferrable in the event of a move, neither for the new or old homeowner. Delivery of the air filters is not available unless part of an extended preventive maintenance program. Orders must be placed using FREE LIFETIME AIR FILTER ORDER FORM and emailed to totalairsales.com. Please do not call office for free air filter orders.
Never before has an offer like this been extended to El Paso and Las Cruces homeowners! Keep your family and indoor air more comfortable, healthy and safe with FREE AIR FILTERS FOR A LIFETIME FROM TOTAL AIR!!!
For more details, inquire with your Total Air Project Manager at the time of estimating a new system purchase. Call 915-585-0909 or schedule a new system estimate at www.totalairep.com/contact.