Help Your Heater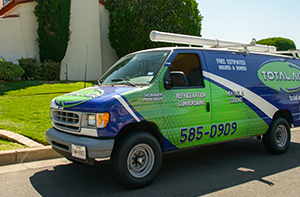 While January on average is the coldest month in the El Paso area, February is only a few degrees warmer. Do you remember the "Deep Freeze" Last Year in February? During the cold winter months, heater and other home-maintenance issues are common occurrences. Here are a few ways you can help your heater through the rest of the cold season.
Take advantage of El Paso's many sunny days by opening your blinds to let heat into your home.
Reverse the fan blades and set your ceiling fan to a low setting. This will help circulate the warm air throughout the room.
Run a humidifier. In addition to helping you breathe easier, the moist air from humidifiers carries heat better.
You might be surprised to learn that fireplaces actually waste a lot of energy. Make sure that your damper is closed when the fireplace is not in use. It may also be beneficial to install glass doors in front of the fireplace to help keep the heat in your home.
Keep your furnace clean in order to keep your heater working efficiently. Make sure to change your filter regularly, at least every three months or more often if you own pets or smoke. Do not use your furnace and water heater storage areas as extra coat closets. The area should be free of flammable materials, and should be wellvented.
If you're uncomfortable performing the up-keep on your furnace, you are more than welcome to contact us here at Total Air Services to set an appointment for one of our HVAC technicians to inspect your heating system to make sure it is working properly.