Here's Why You Should Skip the "Ballpark Estimate" and Take Advantage of Total Air's FREE In-Home Survey and Estimate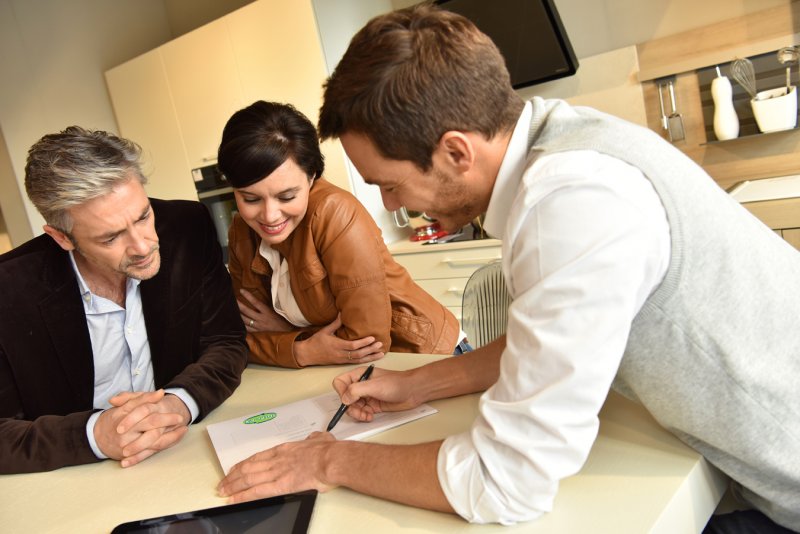 A free in-home survey and estimate by a Total Air project manager, goes above and beyond what is expected when you get a quote for converting to or replacing your refrigerated air system. Our seasoned professionals will survey, measure and educate you on which brand, equipment, type, size and other configurations (electrical, gas lines, etc.), would best work in your home to provide you and your family with the most comfort, highest efficiency and best indoor air!
When you schedule a free Total Air survey and estimate for refrigerated air, furnace, mini split or other comfort system with one of our project managers, you know you are getting not just the price, but you are getting everything you need to know to make a wise, educated, and confident buying decision. And, it's not just about a purchase of equipment, we want you to know why Total Air is your best choice for a skilled, licensed and insured heating and cooling installation contractor.
Here why Total Air's FREE in-home surveys and estimates are a cut above:
You Will End Up With the Right Equipment!
There are many factors in your home that affect the efficiency and size of your refrigerated air conditioner, such as square footage of the home, the height of ceilings, size of furnace closet, electrical set up and more. You'll want a Total Air project manager to provide you ONLY with options that "fit" your home…not just a system that is going to give you the lowest price.
You Will Get An Accurate Price
We educate you and strive to have a comprehensive conversation as to what your system will cost to provide you with the ideal comfort system. We don't "hem haw" about our equipment prices and rarely have to negotiate. You'll get the accurate price and know why your system will cost what it will when our project manager presents you with your estimate. There's no sales pitch. Just facts!
You Will Meet Your Project Manager…and Comfort Care Representative
Your project manager is not just the Total Air professional who surveys and estimates your new refrigerated air system. He is also "assigned" to your account to ensure the installation is done on time, to meet all of your expectations and to code! After the installation, a Total Air Comfort Care Representative will visit you to explain your final inspection, warranties, and answer any other questions you may have. This Comfort Care Rep stays with you for the life of your system, reminding you when to start your maintenance program and help you if you experience any problems down the road.
You Can Ask Questions…and Get an Immediate Answer
Total Air project managers welcome all of your questions and take the time to explain the answers in detail. We also have questions that need to be answered to make sure we find that perfect solution for your comfort needs. Too, when you call the Total Air office, you always get a live customer service representative who is trained to help you with most service questions. And, we ALWAYS have a certified technician on call who will answer any questions or provide you with warranty service…even in the most inconvenient of hours!

You Will Have Peace of Mind
Feel good knowing that Total Air has provided you with the most comprehensive heating and cooling estimate possible. It's no wonder we are El Paso and Las Cruces' #1 HVAC contractor for refrigerated air conversions and replacements.

To schedule a free in-home survey and estimate – call Total Air at 915-585-0909 or schedule it at www.totalairep.com/contact