Honeywell Researches Carbon Monoxide Detection & Protections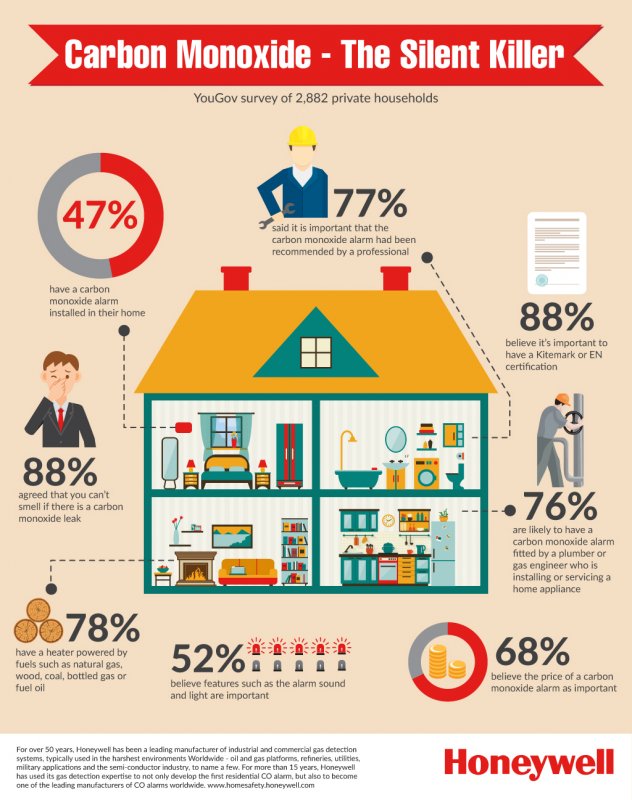 t's Getting Cold. Time to Turn on the Heat!
Did you know that more carbon monoxide accidents occur due to the heating system (including hot water heater) than any other way?
In a sobering Honeywell survey, they show that ONLY 47% of homeowners have carbon monoxide detectors installed in the home.
Before you turn your furnace on this heating season, make sure you have working CO and smoke detectors. Ensure the health and safety of your family and home.
Call Total Air today for your professional Installation. 915-585-0909.