Hot Total Air El Paso can Help You Sell Your Home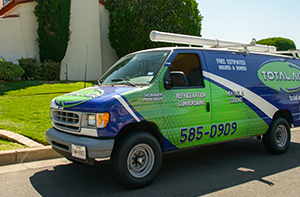 Are heating, ventilation, and air conditioning (HVAC) improvements a long-term investment? If you're selling a home in El Paso, Texas, should you order an air conditioning installation from Total Air to increase your home value? And if you're selling soon, are there small, quick improvements to ensure your refrigerated air will make good first impressions on a potential buyer?
Total Air El Paso is a local HVAC company committed to answering your heating and cooling questions. Previously, we found that installing AC will minimize the time your home spends on the market, especially in the El Paso and Las Cruces area where buyers are looking for refrigerated air in their new home. Generally, how much added home value you can get from an air conditioning unit depends on multiple factors, like the neighborhood. If your neighbors have refrigerated air but you don't, you might receive lower offers. Also, in areas where home values are already high, asking for the price of installation wouldn't increase your asking price by a high percentage, so it's usually worth the upfront cost.
At Total Air El Paso, most of our residential customers install AC not to increase home value, but to increase the comfort of their home for the enjoyment of their family. When you consider HVAC to be a long-term investment, you benefit the most—you won't have a problem selling your home when the time comes, but in the mean time you're living in comfortable refrigerated air. This is especially true for energy-efficient air conditioning units which conserve energy while you use them and can also be a great selling point. (You only see these benefits if your Energy-Star appliances were installed correctly.)
If you're selling soon, it's important to check with your realtor about whether you should install or upgrade your HVAC equipment before calling Total Air for your free quote: (915) 585-0909. Other services we offer can help you sell your home. One great first impression you can make with potential buyers during an open house is having refreshing and fresh-smelling refrigerated air. Total Air El Paso will also rid your vents of mold if the fungus is causing a foul odor in your home. Hope to hear from you!