How to Protect Your Home From Lightening and Power Surges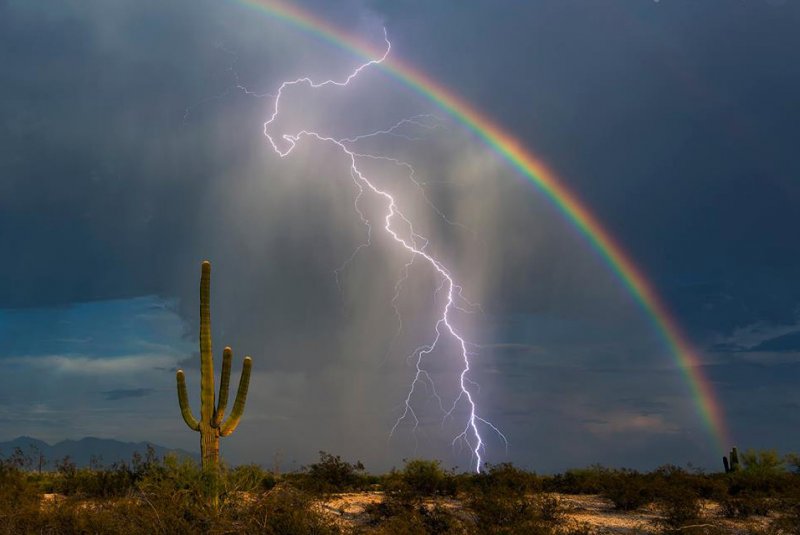 Lightening is beautiful to many as it makes its way over the desert to our area if you are a storm watcher, but it can also be very damaging especially when it causes power surges.
Did you know that a lightening strike carries tens of thousands of volts of energy and only takes a few millionths of a second to cause a dangerous surge through your entire home crashing computers and ruining electronics like televisions, DVD players and home-entertainment systems, not to mention frying anything run by the electrical panel. That includes your refrigerated air or other cooling system.
A homeowner's can defend against power surges. A dual approach is recommended: one is a whole-house surge suppressor for huge, dangerous power spikes and the other a circuit (or "plug-in") surge suppressors for smaller events. Together, both will provide the added protection needed for vulnerable electronics, appliances and home systems like heating and cooling. While nothing is 100% effective, a whole-house surge suppressor coupled with plug-in's will react in less than a nanosecond to surges, providing your home with the most protection possible.
However, if it's too late and your home has taken a big hit, there isn't much you can do except call professional contractors for repairs and replacements of the home systems lost to a lightening strike or strong power surge. For your HVAC system, Total Air is that experienced contractor. We can help you!
For repair or replacement of cooling and heating systems, give Total Air a call. We have a solution for you! Estimates are free and we provide financing options to help with the investment.
Call us at 915-585-0909 or visit us at www.totalairep.com for an appointment.