Is It Time To Replace Your System?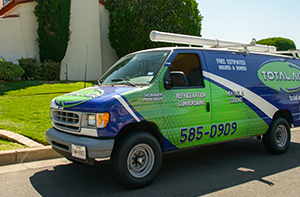 In just a few short months, it's going to start getting hot here in the El Paso & Las Cruces areas. It's a good idea to start looking to see if your system needs to be replaced before the weather gets unbearable.


If your system is more than 10-15 years old, it's probably due for a replacement.
If your current system needs frequent repairs and if you have high energy bills, you should look into getting a more efficient system.
Does your home have rooms that are too hot or too cold? This is a sign that your HVAC system needs to be updated.
Does your home have excessive dust? This could be a sign of a leaky duct system.
Is your home empty for large portions of the day? If so, an updated system with a programmable thermostat may help you save on energy costs.
If you find yourself turning up the T.V when the AC/Heating unit comes on? If your system is obnoxiously loud, it may be time to look into getting it replaced.
Are you uncomfortable in your home? Is it frequently too hot, or too cold? Do you find yourself walking around the house in layers of sweaters? If your house is uncomfortable, you should look into getting your system replaced.

If any of these problems are plaguing your house, give us a call at Total Air to help you with all of your heating and air conditioning needs.