It's Not Too Soon to Start Thinking About Your Furnace: Don't Procrastinate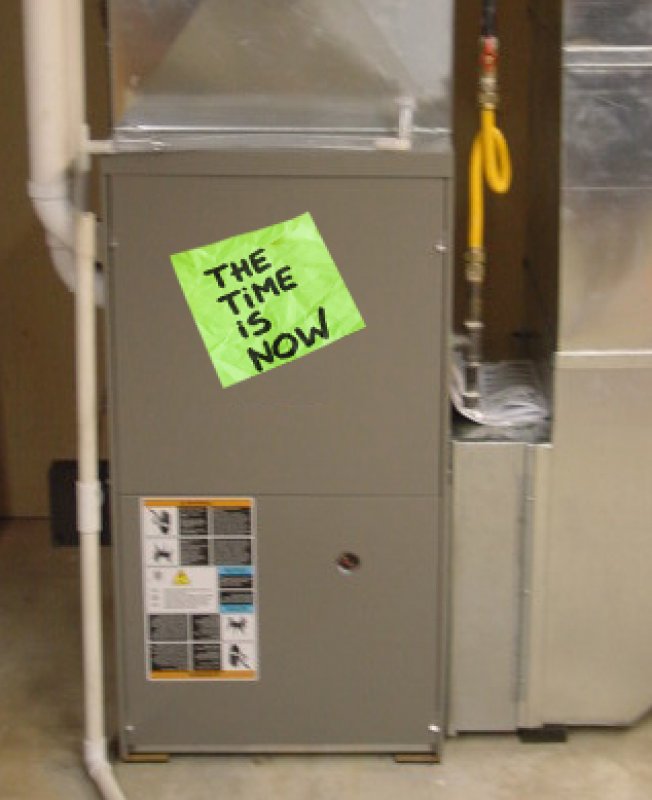 They say "procrastination is the thief of time!" That is probably true for about 50% of our heating customers who wait until the last minute to order preventive maintenance, service or a replacement for their furnace. Do this and you may be without heat when you need it most.
The ideal time for El Paso and Las Cruces homeowners and businesses to start thinking about the furnace is late August/early September. Why? Because HVAC technicians are more available then before the cold weather season sets in. In addition, heating equipment manufacturers offer buying incentives and deals for replacements when the weather is mild and business is slow.
Preventive maintenance is always recommended for early fall. Total Air technicians can check and inspect your furnace for safety and leaks by turning it on for the first time (whether you need it at this time or not) and identify potential problems before the temperatures drop. The benefits of a furnace check-up include:
Testing for airflow and carbon monoxide
Check blower motor for proper operation
Test safety and control circuits
Brush, clean and check heat exchanger
Lubricate all moving parts
Tighten and inspect all electrical wiring
Test and inspect the thermostat
Change the filters
Yearly maintenance will help eliminate costly repairs and add years to the life of your furnace. However, it does not correct major problems in furnaces 10 years or older. If this is the case, it is recommended that you replace the furnace with a newer model with higher efficiency, less noise and more comfort.
PROCRASTINATE LATER! The time is now to think about your furnace, schedule your fall furnace maintenance or get free estimate for a new, more reliable and efficient heating solution. Call Total Air at 915-585-0909 or schedule an appointment at www.totalairep.com/contact.