It's Not Your Imagination… Summers are Getting Hotter!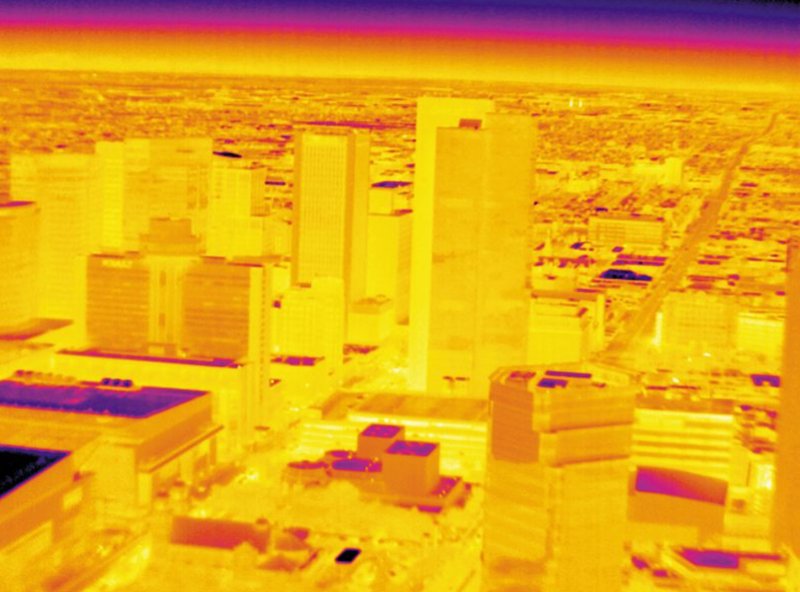 In 2016, El Paso weather tied a record for the warmest ever. In 2017, it broke it again by more than a degree.*
2018 is expected to continue this trend…but, by more than just a few degrees. Here's why:
The reality of a hotter world is here. Sizzling summer temperature are now the norm. Climatecentral.org, a national weather data recording and analytics company, reports that "summers are trending hotter in 92 percent of the cities we analyzed. Locations in Texas and the West will continue to experience the most warming." That's us, El Paso.
But why? It's a debate that includes thoughts of climate change to the world is always changing and will never remain the same to various environmental effects of greenhouse gases. All we know is that is got (and stayed) darn hot last year! Even our winter has been milder than normal.
Changes in the average, while they may seem only slight, actually have big implications when you live the extremes already. What that means is that even a few degrees of heat is felt way more than a few degrees where the heat is not so extreme. That's probably why it is referred to as "extreme!"
Pictured here is Phoenix at 110 degrees. It actually glowed on an April 2017 night in this image captured with a camera sensitive to infrared light. El Paso experienced nearly a month of the same temps last year whereby we would have captured the same glowing images. Crazy to see this, right?
Hotter summers raise the risk of heat-related illnesses, such as dehydration, heat exhaustion, and heat stroke. Keeping a cool, comfortable indoor environment is the best way to prevent these health dangers and seek relief from our extreme high summer temps. To achieve that, refrigerated air is a necessity. Evaporative coolers can no longer keep up with the extreme temperatures. Yes, they're great for mild, warm dry temps, but extreme heat (and many days with humidity) like we've experience for the past two summers makes them useless.
Being uncomfortable "colors the way people see things," says Nature Magazine. And, it's a force in human behavior. Extreme hot temperature and discomfort can make people sicker, angrier and more violent. Consider this: discomfort in an automobile it is the biggest reason for road rage.
If you find yourself unbearably hot from more recent El Paso summers, convert to refrigerated air. We guarantee you'll be saying, "why didn't I do this long ago!" The comfort and health benefits refrigerated air provides is far greater than what you'd ever get from an evap coolers. They're not even close!
Call Total Air for a free new system estimate. Call 915-585-0909.
*Source: http://www.kvia.com/news/el-paso/2017-was-el-pasos-warmest-year-on-record/691695716