June is National Safety Month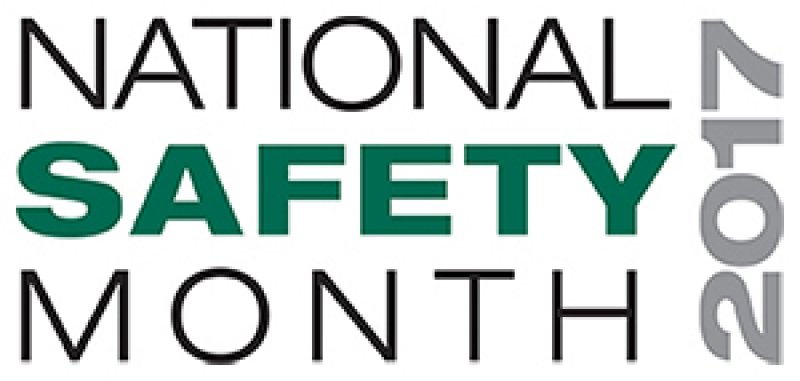 June is a time when responsible businesses in El Paso, Las Cruces and all across the country work to educate their customers on the best ways to safety-proof their homes and businesses. Observed annually in June, #NationalSafetyMonth focuses on reducing leading causes of injury and death in their communities. It's a reminder Total Air observes by doing our part to talk with our customers about safety as it relates to our business: heating and cooling.
Total Air offers 6 tips every homeowner should observe to keep their families safe at home with the HVAC system:
When purchasing a new home, ALWAYS order a separate inspection on the heating and cooling system. Yes, whole house inspections still need to be done, but with the heating and cooling system, homeowners have additional concerns. HVAC system leaks and blockage are dangerous, especially in the furnace when carbon monoxide is a major concern. Total Air will conduct your HVAC inspection in your new home purchase. Schedule an appointment here: http://www.totalairep.com/contact
Order preventive maintenance twice a year! With the same concerns for the dangers of leaks and blockage stated above, routine cleaning and monitoring of the HVAC system can reduce a homeowner's risk of major system malfunction by 75%. Not only that, your indoor air quality will be cleaner, your system will work at highest efficiency and utility savings, and it is likely to last longer with less repairs. Read more about Total Air's preventive maintenance and schedule here: http://www.totalairep.com/preventive-maintenance
Install CO (carbon monoxide) and smoke detectors in every zone of your house. If you have a 3- story house, you'll need at least 3 CO and smoke detectors to install on every level. Also have an evacuation plan in order and practice it in the unfortunate event you ever have a fire. Total Air offers this additional advice for CO and smoke detectors: http://www.totalairep.com/blog/carbon-monoxide-detectors-save-lives?backPage=3
Consider an indoor air cleaner or purifier for your home especially if you have family members with allergies and respiratory issues. It is the single, best way to keep your air home's air as clean as possible. http://www.totalairep.com/blog/pureair-air-purification-system-the-single-solution-to-clean-everything-in-the-air?backPage=1
Convert to safer, healthier refrigerated air. A good number of homes in the El Paso and Las Cruces areas are still relying on evaporative cooling. Swamp coolers are unhealthy because they retain water (and mosquitoes), grow mold and bacteria and they don't clean the indoor air, like a new refrigerated air system can. Here are more safety concerns caused by cooling with evap coolers are reasons why you should convert: http://www.totalairep.com/blog/convert-to-refrigerated-air-el-paso?backPage=7
Change your air filters. Clean air filters provide the best indoor air quality and minimize system breakdowns. Find more best practices for air filters here: http://www.totalairep.com/blog/air-filter-best-practices?backPage=2
Total Air Doesn't Just Sell Heating & Cooling Solutions, We Give Homeowners Peace of Mind!
Your safety and comfort is our primary concern. When you contract with Total Air for your heating and cooling needs, you can rest assured that you, your family and your home experiences maximum safety, comfort, efficiency and will be well cared for. Our sales and service include all the things that homeowners want from a contractor: trust, integrity and performance. Total Air knows this is what provides our customers with #peaceofmind!
Read more about National Safety Month here: http://www.nsc.org/act/events/Pages/national-safety-month.aspx