Mold Growth Outside of the Vents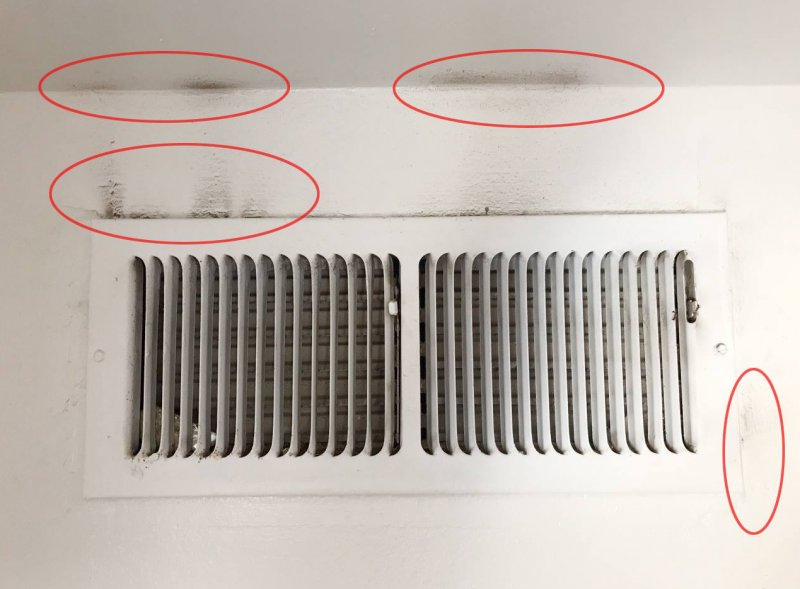 Here is a question we received via email today from an El Paso homeowner that we get frequently: "I have evaporative cooling and I recently noticed that there is mold on my vents. What is causing that? And how do I fix it?"
Evaporative coolers have the potential to harbor mold at many points in their system because of their construction and operation. Here's how they work: the system consists of a central unit with a belt-driven fan and a cellulose pad. The pad almost always remains wet because water is pumped into it from the home's water supply and it also is designed to capture moisture drawn from the air. This system is connected to the rooms in your house through ducts. Any of these components could experience a build-up of mold from the moisture content of the air or from the water itself. Eventually, that mold will grow through the ducts and continue outside of the vents.
The U.S. Environmental Protection Agency states that mold growth inside a home can cause a variety of health problems, specifically mentioning swamp coolers as one cause. People with evaporative cooling may eventually experience mold allergies or skin or eye irritation, nasal congestion, fevers or wheezing because of the build-up of mold in the system. People who suffer from lung disease may experience lung infections as the mold invades their respiratory systems, while asthma patients may develop serious breathing problems.
Total Air recommends you convert to healthier refrigerated air. At the very least, we recommend you have your system professionally cleaned and quality-tested to be sure that the mold is not excessive and could potentially cause health problems.
For a free new system estimate, call Total Air at 915-585-0909. Or, schedule it at www.totalairep.com.