"Monnnnnn-CHOO!"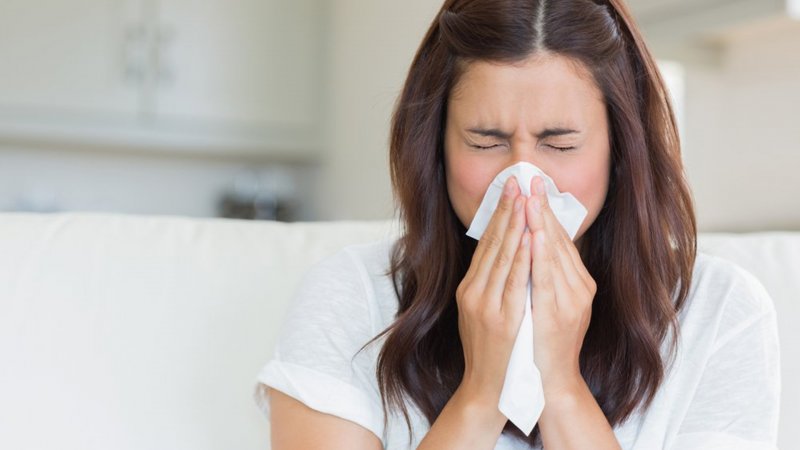 Here in El Paso, many of us look forward to monsoon season as a time when we can escape the scorching sun and super high temperatures. But, with its arrival, comes a significant rise in people who suffer from allergies and other respiratory problems. One must be aware that monsoon season is the 'season of allergies'.
Naturally, allergies tend to flare up once it starts to rain. This is mostly caused by pollen allergies. But the days preceding the Monsoon season also contribute towards allergies. Why? Because, in our part of the country, dust storms are common in the pre-monsoon. This leads to a lot of dust accumulation in the air…and the home. When people inhale dust particles on a consistent basis, that can promote an allergic reaction. Some people even develop flu-like systems when turning on the air conditioner.
About the only way to seek relief is to stay indoors. However, if you don't have an HVAC system that cleans the air, then you really cannot escape the allergens brought on by monsoon winds and rain. That means that they generally allergic to dust, mold, or mildew. These airborne particles can circulate inside a room through the system's ductwork.
If you are notice that you are excessively troubled by allergies whenever the air conditioner turns on, you may have a bad HVAC system and dirty ductwork. The good news is, that there are some things you can do to resolve the issue.
Change your home's air filters
Keeping air filters cleaning by changing them regularly can help keep your air cleaner and help you avoid allergic reactions. The air filter can get clogged with dirt and dust.
Manage your home's humidity
While too much humidity inside the room is certainly uncomfortable, the same can be said for too low humidity. Air conditioners can easily dry out the air. This can result in allergic reactions. The fact is that your respiratory system requires a certain level of humidity to function properly. Dry air will result in clogged sinus and sores.
The humidity level in the room should be kept between 30 to 50 percent. Humidifiers are now built-in to newer, high efficiency HVAC systems and can help manage the humidity inside the room by keeping it at proper levels. Keeping the humidity levels at adequate levels will prevent allergic reactions.
Convert to refrigerated air
You know you should. Refrigerated air is the best solution for maintaining a healthy home and providing ultimate comfort for your family. Evaporative coolers are responsible for mold and mildew growth. And, as a matter of fact, they require the opening of window to properly supply air to your living space. Who wants that during monsoon winds and rain? Not many homeowners we know!
Get your yearly preventive maintenance
A good thing to do every year to keep a system clean, cool and working at peak is to get your preventive maintenance and cleaning done. Getting an 'annual check-up' on your system can help prevent bigger issues with it later, including excessive dust, mold build-up and others that can cause you allergic reactions.
Total Air is El Paso's #1 HVAC contractor, providing solutions to the problems that cause you discomfort. For a discussion how to create a clean, allergy-free, comfortable home, call us at 915-585-0909.