No Heat? Try This....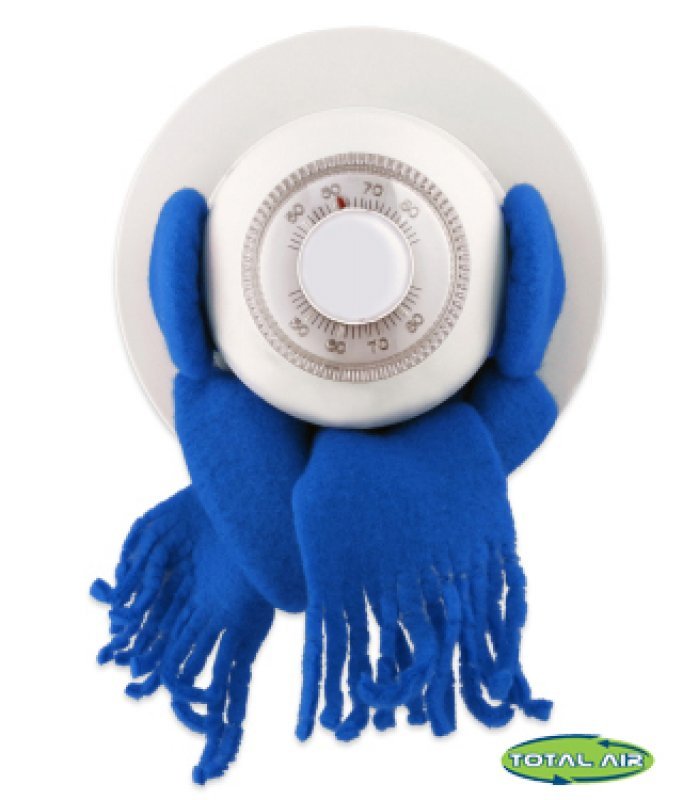 Temperatures are falling this week in El Paso and Las Cruces and many of us will be turning our furnace on for the first time. Is your heating system ready? Before you call for a repair, here are some simple start-up tips Total Air suggests you can perform yourself to start up your furnace:
Change Your Thermostat to Heating Mode (or Change Out That Old Thermostat)
Make sure that you have switched your thermostat over to the 'heating' setting. Also, check and change the batteries if your thermostat is battery-operated. A low battery on a digital thermostat will shut off your heating system. Also, if you have an old thermostat like the one pictured here, it is time to replace it altogether. Thermostats lose their effectiveness. New ones can help your heating system perform better and save on efficiency (and those high utility bills). Total Air recommends a programmable or smart thermostat for your greatest effciency and savings.
Check Your Circuit Breaker
Many things can cause a circuit breaker to trip including heavy rainfall. And, we've had that! Check the breaker for your furnace or heating system and make sure it hasn't tripped and is turned back 'On'.
Change Your Air Filter
Make sure that you have a clean furnace filter. A dirty air filter restricts air flow and this can overheat the furnace, causing it to shut down. Furnace filters should be changed at least every other month, if not every month.
If you have checked these simple things and still have no heat, don't get left in the cold…call Total Air at 915-585-0909. We provide free in-home estimates for furnace changeouts. For systems 10 years or older, a replacement or conversion may be your best solution instead of an expensive repairs. Request your estimate here: http://www.totalairep.com/contact