Noisy Air Conditioner Keeping You Up at Night? You May Have a Problem.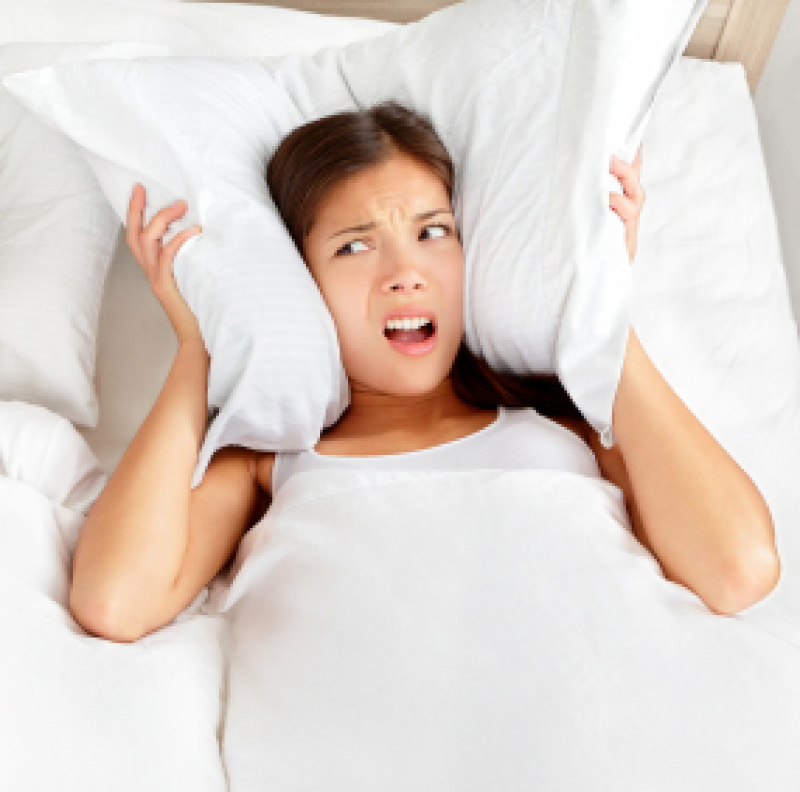 Last week brought El Paso its first heat wave with many of us turning on the AC for the first time only to discover it sounds a little louder than it did last year. So, what does a noisy system mean? It could just be typical screams and squeals of startup, but it could also indicate you have a problem. Here are some sounds that you may be experiencing with your air conditioning and what they may be symptoms of:
Screaming
A high-pitched screaming sound coming from the outside condensing unit when your AC was first turned on should only last a minute or two before stopping. This does not indicate a major problem. It may simply be high pressure building up in your system, causing the compressor to scream. But it will need to be bled out or it could cause a major problem with the compressor.
What to do: Turn the system off immediately and turn it back on in about 10 minutes. If this has not eliminated the screaming, you will want to have the cooling system looked at by a Total Air technician. If this is the case, DO shut off your AC until Total Air arrives to repair it. (NOTE: your AC has a safety switch that should shut your air conditioner down if high pressure is a problem, but it may be malfunctioning.)
Banging or Knocking or Clicking
If when the outdoor unit runs, there's a clanging or banging noise coming from it, it is likely that the outdoor unit's fan is hitting something. There could be something in there (like a stick) that shouldn't be and it may be affecting the fan operation. Another problem if there is banging or knocking, it that there is loose and hitting its protective cage.

What to do: Turn off the AC and call Total Air for maintenance. Continuing to run your air conditioner could cause even bigger problems.
Gurgling
A gurgling noise while your air conditioner is running may indicate a refrigerant issue.
What to do: This will require that you have a Total Air technician come to check it out.
Screeching: Like Metal on Metal
Fan motor bearings can wear out. If this is the case, you'll hear a metal on metal sound and need to have your fan motor replaced by a Total Air technician.

What to do: You can continue to run it if you absolutely have to (like in 90 to 100-degree heat while you wait for a Total Air technician). But get it fixed ASAP.
Squealing
A common sound indicating a problem coming from an AC system is squealing. The most likely cause is that the fan belt is misaligned or worn out. The squealing sound may come and go as varying temperatures and humidity levels cause the belt to expand and contract.

What to do: You can continue to run the AC, but the belt may eventually break and leave you without air. Eventually, the belt will need to be replaced.
Unit Won't Shut Off
This may indicate that there's an electrical problem that needs to be corrected. It could also be a faulty thermostat, a compressor problem or a capacitor.
What to do: Because it could be one of many things, you'll want a Total Air technician to come by and properly diagnose and repair it.
Total Air serves El Paso and Las Cruces…and everywhere in between. Give us a call at 915-585-0909 or schedule an appointment online at www.totalairep.com/contact for help with a cooling system making noises that keep you up at night…or a bit concerned that there may be a problem.