Pros and Cons of Swamp Coolers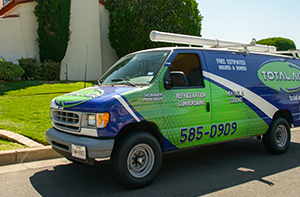 In the southwest during the 1920's, people used to sleep on covered porches at night. They would take blankets and sheets dipped in water, and hang them along the walls of the porch. The night breeze would blow through the damp sheets and cool the room. This is essentially the same way that modern swamp coolers operate. These coolers pull outside air through damp pads, and then circulate the air through the home. Here in El Paso evaporative coolers (swamp coolers) can frequently be seen on the roofs of homes. Many families prefer them because they are cost-efficient and tend to work well in dry desert climates, like we have in the El Paso area. Some sources even claim that swamp coolers use less-energy than refrigerated air systems.
While swamp coolers can sometimes be the most affordable option, many people may not be aware of the inconveniences and potential damage to homes that swamp coolers are capable of. One of the downsides of swamp coolers is the regular maintenance that they need. As the seasons change, when customers are ready to switch from A/C to heating or from heating to A/C, a service technician must come to your home and do a start-up. This of course, costs money. In addition, swamp coolers tend to be more unreliable than refrigerated air systems. Homeowners can experience hardships if they choose unprofessional contractors to install their swamp coolers. Here in El Paso, we frequently get high-speed winds. These winds can sometimes be capable of ripping a swamp cooler from a roof if it hasn't been installed properly, leaving a gaping hole in the homeowners roof. Swamp coolers keep the air inside homes humid, which can create an environment for mold; this is especially true for customers with hard wood flooring. The humidity in the air can allow mold to grow between and beneath the boards, causing damage to your floors.
If you have a swamp cooler, and are tired of dealing with the hassles associated with it, give Total Air a call to receive a free quote for refrigerated air. You can reach our office at (915) 585-0909.