Spring Cleaning...of the HVAC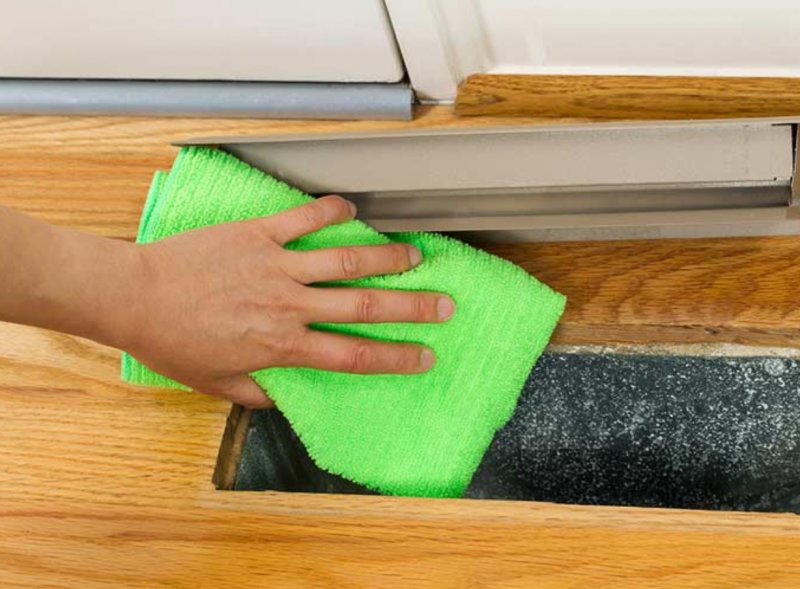 While it is highly recommended that you have your cooling systems safety checked, inspected and prepared by an HVAC technician for spring, there are some things you can DIY to clean it up for better operation, cleaner air and higher efficiency. Here is what Total Air recommends:
Replace the air filters. Dirty air filters create issues of proper airflow into your living spaces. It also causes the HVAC to have to work harder, thus making your cooling system less efficient and cause unnecessary strain on it. Regular filters changes also keep the indoor air quality at its best.
Keep the A/C and furnace closet free of debris. If you have an outdoor ground unit, check it to make sure there is nothing obstructing it like tumbleweeds, leaves or debris surrounding it. Nothing should ever be on top or on the sides of the outdoor condensing unit. Keeping it free of debris will allow it to work with maximum airflow to the fan and increase efficiency.
Clean your indoor vents and/or registers. Try to keep them free of dust and dirst. Be sure to wipe your vents down inside and out if they are removable. This will promote the cleanest indoor air possible.
Listen for odd noises coming from the cooling system. The average lifespan of a cooling system in El Paso is about 10-15 years. If your system is nearing its retirement, it may start to act up. If it is loud, running all of the time and/or begins to require frequent repairs, you may want to look at a replacement and more efficient system. Total Air provides free new system estimate. Call 915-585-0909.
Know when to call the professionals. Proper cooling maintenance aside for the DIY tips provided here, should be left to highly skilled, trained HVAC technicians. Even preventive maintenance and an inspection of all working parts should be left to the professionals at Total Air. It is best to schedule a cooling maintenance check in the spring because we'll troubleshoot any issues BEFORE they become larger and technicians are likely to be immediately available for scheduling. Wait for our hot, hot summer for this, and it may be increasingly difficult to schedule.
Total Air is a licensed, bonded and insured HVAC contractor serving El Paso and Las Cruces for over 10 years. Our technicians are background checked, highly skilled and clean and friendly. We want to be your cooling and heating partner.
Need anything? Give us a call or visit us at www.totalairep.com