Spring Forward with Preventive Maintenance of Your Cooling System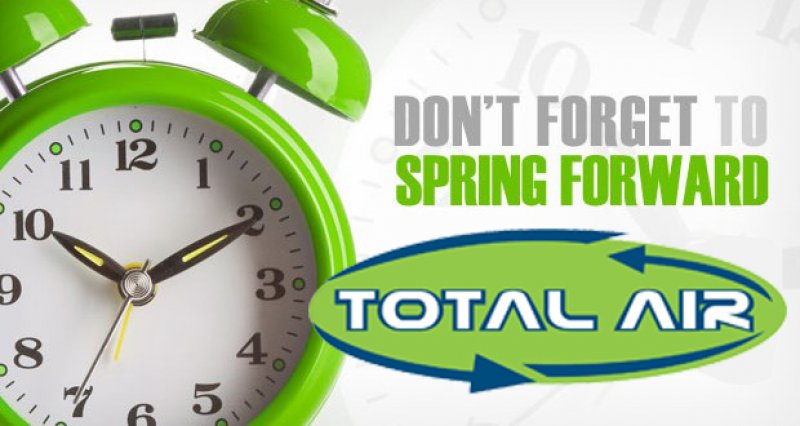 'Spring Forward' With Preventive Maintenance on Your Cooling System
It's that time of year when we finally know Spring has arrived by celebrating Daylight Savings Time. With that, we remind all of our friends to move their clocks up an hour on Sunday, March 11, 2018 at 2:00 am. But, it's not just the clocks that need an adjustment, so does the cooling system.
Next week, the first week of Spring, we will enjoy the start of warmer temperatures—some in the 80's already. You'll be needing your cooling system to remain cool and comfortable for that! With most of us turning on our air conditioners for the first time, some will discover issues from it sitting unused for many months. While there is never a good time to find issues with your air conditioner, the sooner you discover and identify them, the better off you'll be.
HVAC technicians will be more immediately available now then they will when the hot, hot temperature arrive so get your system checked and inspected now. We'll turn it on for you, inspect all the major condensing unit parts, check for leaks, test the thermostat and make sure you are prepared for cooling season.
This preventive maintenance (PM) will likely be the only service call you'll need all summer! But, not just that, PMs also help lengthen the life of your system. While most are built to last at least 10 years, central air conditioning (or refrigerated air) can last years past that with annual maintenance.
Total Air is now scheduling Spring PMs on all models of cooling systems. To schedule your maintenance, call us at 915-585-0909.
P.S. Don't forget to change the batteries in your smoke detector this Sunday, too!