Take This Quiz to Win Filters for a Lifetime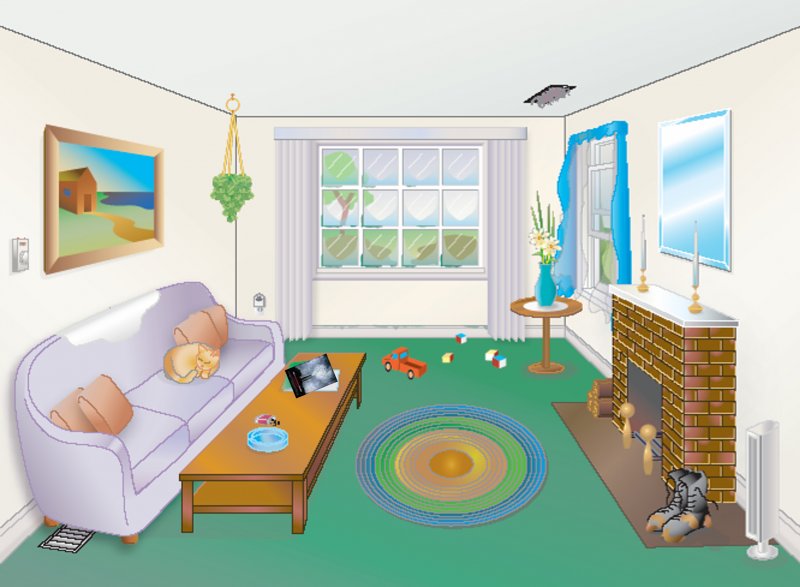 CAN YOU NAME 3 FIXTURES FROM THE PICTURE THAT AFFECTS THE QUALITY OF YOUR INDOOR AIR?
Even in the cleanest home, this eye-opening quiz perfectly points out how easily indoor air quality (IAQ) is affected by fixtures and factors in the home. For example, even brand new carpeting affects the air you breathe in your home. New carpeting and other things emit off-gassing. Off-gassing is the evaporation of chemicals from a material. Furniture, plastics, vinyl products, paint, new cars, clothing, cosmetics, water bottles, carpet, and mattresses do it, to name just a few. Off-gassing materials emit volatile organic compounds (VOCs) and small particulate substances throughout the life of the material.
The health effects of poor indoor air quality is bad. It can irritate your eyes, nose, and throat, cause shortness of breath, aggravate asthma and create other respiratory conditions. Breathing poor indoor air for longer periods of time can cause even more serious health problems.
Total Air can help you be part of your own solution. With a free new heating and cooling system estimate, we'll also explain to you how you can improve the quality of air in your home and create a safer and healthier living environment for your family.
Call us at 915-585-0909 to schedule your free new system estimate and ask about our special for furnace filters for the lifetime of your new system. But hurry, this offer expires Oct. 31st.
For tips on simple ways you can improve the air you breathe at home, visit http://www.totalairep.com/blog/keeping-the-air-you-breathe-in-your-home-clean-for-healthier-living?backPage=1