The 'Curb Appeal' of a Good HVAC System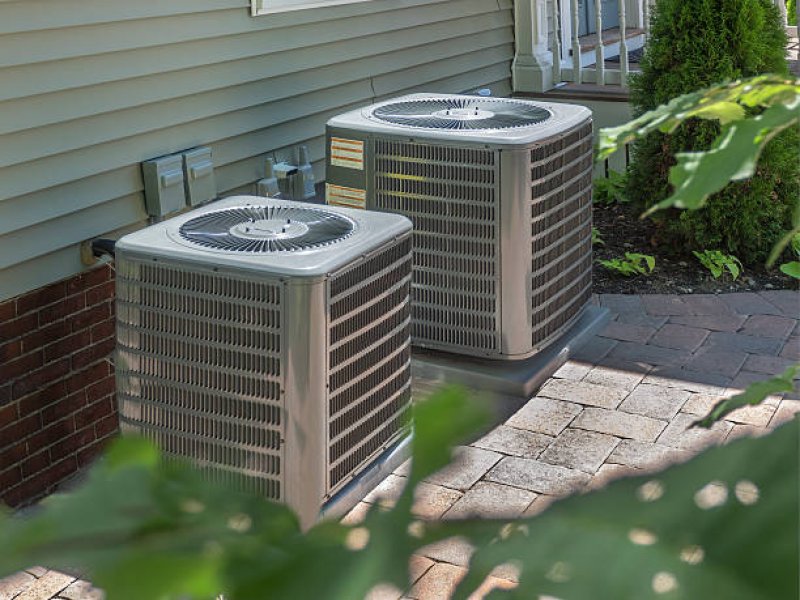 If you are shopping for a new home, the one thing you are definitely looking for before you even consider going inside is the refrigerated air system. Drive-by home buyers first look "from the curb" to see if a condensing unit is on the ground or a packaged system is on the roof. Evaporative cooling or an old system will detract buyers. If buyers see a refrigerated air system and it looks newer, half of their challenge is won, especially in El Paso where evaporative coolers are less and less effective with our changing climate.
If you are planning on selling your home in El Paso, there are fewer things more important than a good working refrigerated air system. Most real estate agents agree…buyers are expecting an HVAC system that is well maintained with no expectation of replacement anytime soon.
Here are some tips for buying a new heating and cooling system that will help increase a home's curb appeal for buying and selling:
Always be sure to choose the right sized system. It doesn't help to have an undersized system that runs all day or one that is too large it blows you away and waste money. Our project managers evaluate your home's size and layout and can recommend a right-sized unit that will provide the most comfort, less noise and be a perfect fit for your home.
Choose an energy efficiency rated system (SEER) that will provide utility savings. Higher SEER rated systems will help you get your return on investment (ROI) sooner because they require less energy usage to operate. Minimum SEER in El Paso and Las Cruces is 14. High efficiency systems can be rated up to 21 SEER for maximum utility savings. The higher the SEER, the sooner you'll enjoy ROI.
Decide if you want a ground unit or rooftop packaged unit. Really, it comes down to the construction of your home, location of the system, and size of your lot. There is a minimum clearance that is required by code to put it on the ground. Packaged units are more popular in El Paso because they are the perfect location for an evaporative cooler and much of the electrical needed is already provided. Your Total Air project manager can help you understand which option is best for your home.
Consider adding auxiliary components to meet your needs. What do we mean by this? If you suffer from allergies, ask about adding an air cleaner that more effectively keeps indoor air clean by eliminating microscopic pollutants that may enter your airflow. UV lights are effective at killing more bacterial growth in the duct work, too. While new HVAC systems are so advanced and offer cleaner air than ever before, if you are hyper-sensitive to allergens, then you may want to consider these options.
An informed, trained and highly skilled project manager comes with every new system purchase you make from Total Air. From start to finish, they are monitoring your project. They'll ensure you get the right system at the efficiency you desire and that you are completely satisfied at the time of installation. To get started exploring the curb appeal of the right system, call Total Air at 915-585-0909 or visit us at www.totalairep.com/contact to schedule an estimate with a Total Air project manager.