Timely Filter Changes Extend The Life of Your System and Do Much More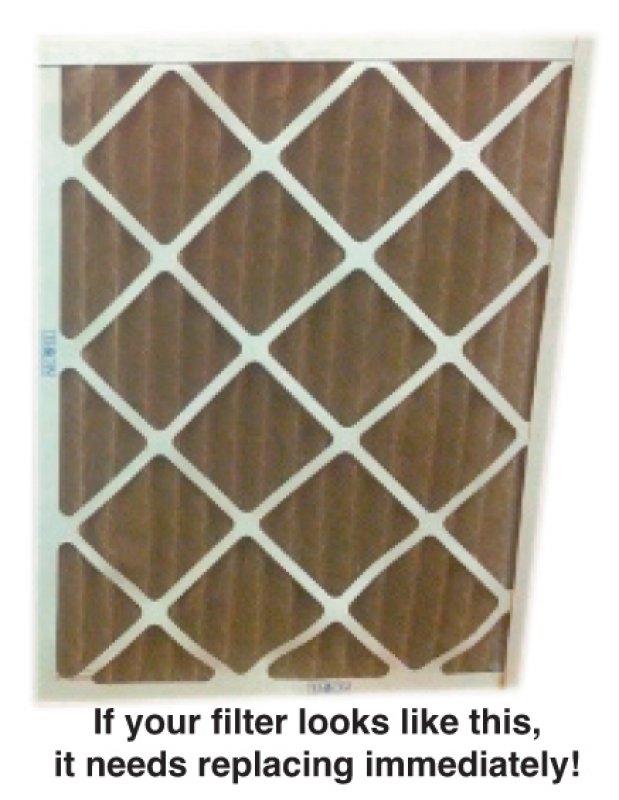 In our industry of refrigerated air conditioning, we like to use the July 4th weekend as a reminder to change the air filters to prepare for more extremely hot weather...and keep the air conditioners working at its highest efficiency. Not only that, clean air filters help to keep the indoor air cleaner and healthier.
At a minimum, a home's air filters should be changed every three months and for very good reasons. Here are the immediate benefits you'll enjoy when replacing your air filter in a timely manner:
Filter changes extend the life of your heating and cooling system. A real fact is that the most common reason an air conditioning system breaks down is because of a dirty air filter. When dirt accumulates, air can't pass through your system, causing it to freeze over and breakdown. Those repairs are expensive. It's just like not changing the oil filter in an automobile. It could put it over the edge and actually require you to have to buy a new system. Replacing the filter is the easiest way to lengthen the life of your cooling system.
Filter changes keep your utility bills in check. When air filters are clogged, it makes air conditioners have to work harder, using more energy to operate. The more energy usage means the higher your utility bills are going to be. The Department of Energy says the average household spends about $2,200 a year on energy usage. If you change your air filters in a timely fashion, you can potentially save you up to 15% percent on your utility bills.
Filter changes provide you and your family with better indoor air quality. This is particularly important if anyone in your family suffers from allergies or other respiratory problems. Dirty air filters create dirty indoor air. If you don't change the air filter regularly, pollutants, dirt, bugs and/or pet dander will accumulate in the ductwork and then be distributed throughout the house. It's an easy fix to replace your air filter and provide the highest possible quality of air for your family.
In addition to changing your filter every month, it's important to get yearly preventive maintenance. Total Air's maintenance plans are the best in the area and are guaranteed to maximize the life of your air conditioning system, keep your utility bills at a minimum, and provide you with the highest quality of indoor air.
If you want to learn more about the benefits of Total Air's comprehensive preventive maintenance program—which includes air filter changes two times a year—and you reside in El Paso or Las Cruces or anywhere in between, call Total Air at 915-585-0909.