Tips for Thermostat Settings in the Hot Weather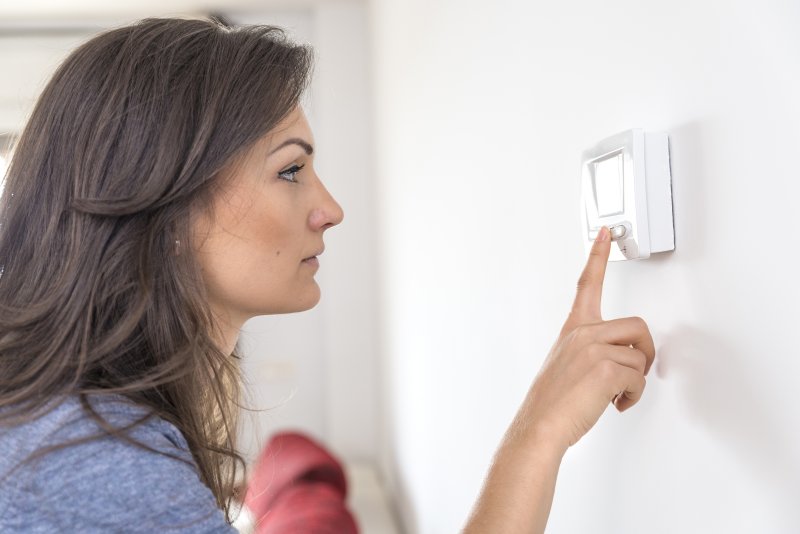 Total Air got a question from a customer who recently converted to refrigerated air asking about the correct temperature to set her thermostat by when the air conditioning is in use.
Home comfort levels are a personal preference and vary for individuals. There is no "one size fits all". But, there are some thermostat tips that EnergyStar provides for maximum energy savings. Here is what they recommend:
Thermostat settings for maximum comfort, humidity control and energy savings for cooling should be set between 72-75˚.
You can save as much as 10% a year on heating and cooling by simply turning your thermostat back 7°-10°F for eight hours a day from its normal setting of 72-75˚. Please note: the percentage of savings from setback is a little greater, of course, for homes in milder climates than for those in more severe summer climates, like El Paso.
Although thermostats can be adjusted manually, programmable and WiFi thermostats will avoid most discomfort issues by returning temperatures to normal before you wake or return home.
Programmable Thermostats
A "programmable" thermostat lets homeowners run a "schedule" of cooling without having to manually change the stat settings throughout the day. You can still also manually override the automatic settings if you choose to at any time without interrupting the daily or weekly programming.
Think of your thermostat as the nerve center for your home HVAC system.
Thermostat Location
Another key to maintaining comfort while enjoying energy savings is where the thermostat is located. If it's in the wrong area of your home, a house can feel too cold. And that means wasted energy and higher utility bills.
Where you place a thermostat is important to how well your conditioning will work. The best location for a thermostat is on the first floor of a home, on an interior wall, in the middle of the house. It will give you the most accurate reading of your home temperature, and let you easily change furnace and air conditioner settings.
Other locations can make your refrigerated air system have to work harder. For example, if you place the thermostat on an outside wall of the house, those walls are usually warmer in the summertime than an interior wall. That could make the ambient temperature around the thermostat to high. That results in it being too cold in the center of the home while the air conditioner works to cool down the edges of the home.
If you place the thermostat near a window your furnace could also work overtime. Sunlight can also cause the thermostat to register false temperature readings. That could cause it to run constantly trying to maintain the set temperature. And, keep the thermostat away from heat-producing appliances such as televisions, stereos, wall lamps, etc.
Moving a thermostat is a fairly easy task. Total Air can help with that.
We hope our readers found this information useful. If you have a question, ask our experts and we'll answer it as best we can. Email Total Air at totalairsales@gmail.com or call us at 915.585-0909.