Total Air Doesn't Just Sell Heating & Cooling Solutions, We Give Homeowners Peace of Mind!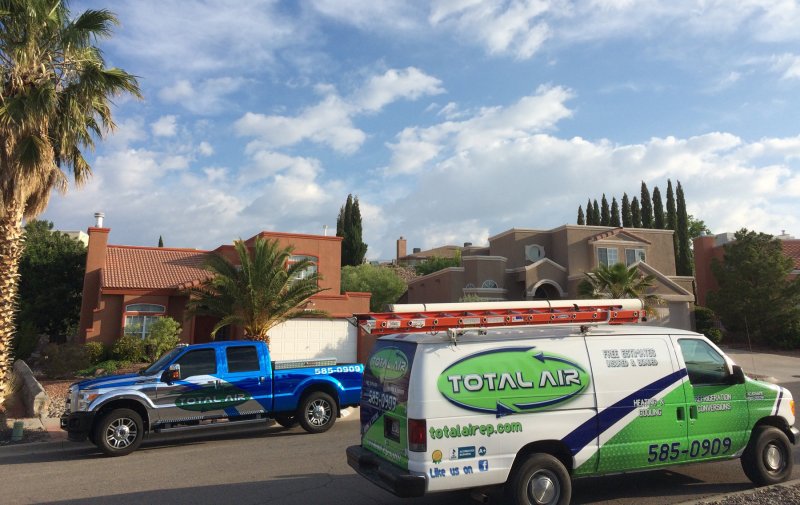 When you contract with Total Air for your heating and cooling needs, you can rest assured that you, your family and your home experiences maximum comfort, efficiency and will be well cared for. Our sales and service include all the things that homeowners want from a contractor: trust, integrity and performance. Total Air knows this is what provides our customers with #peaceofmind!
You'll have peace of mind knowing that Total Air complies with all codes, licenses and laws.
Don't fall for a contractor who is able to offer a cheaper price for refrigerated air. They can only do this because they operate without a license, they don't pull the proper permits, and most likely, they don't carry adequate insurance. YOU'LL HAVE PEACE OF MIND HIRING TOTAL AIR, A CONTRACTOR WHO ALWAYS DOES THE RIGHT THING!
You'll have peace of mind knowing that Total Air provides the best warranties in the business.
Total Air sells premium equipment with warranties that provide the best coverage for the longest time for new HVAC systems, including the Total Air Workmanship Warranty. We are so confident in the abilities of our technical teams because 1) we have NATE certified technicians; 2) our team leaders are individually licensed; and 3) we are proud of our "call back" record…or lack of one. Our Workmanship Warranty covers you for any possible issues that might result from a Total Air installation.
Total Air provides award-winning service, giving homeowners peace of mind over our abilities.
Total Air has been recognized by industry and local organizations that oversee customer experiences. We are an A+ rated BBB local contractor, as well as Angie's List Super Service, Best of Home Advisor, and Lennox Centurion award winner. But what we recommend most when considering hiring Total Air as your contractor is that you read our reviews and testimonials http://www.totalairep.com/testimonials
No one should be more influential as a referral than one of our customers. Gain peace of mind reading our reviews: https://www.google.com/#q=total+air+ep&lrd=0x86ddf9caa8f8b7eb:0x3857dcece53435bb,1, or https://www.facebook.com/totalair1/reviews/
You'll have peace of mind with our Preventive Maintenance Programs.
Proper maintenance of your heating and cooling system will not only prolong its life but it will save you from unwanted repairs and keep your unit running as efficiently as possible. This maintenance also helps save you money on your utility bills.
Working with Total Air, you'll have peace of mind knowing we respect you, your time and your home.
We know your time is valuable and your home is precious to you. When you call Total Air for an estimate, service or installation, you can be sure that we are there when we are scheduled to be. Total Air's punctual, professional sales and service is something we know is important because we respect your time.
Respect is something we carry into your home. Total Air estimators wear show covers as they survey your home. Our technicians lay drop cloths throughout your home as work is being done. And, we always leave your home as we found it.
When you are searching for the right HVAC contractor to do work in your home, call Total Air. From our dependable equipment to hardworking people, to the timeless virtues of respect and peace of mind, Total Air is proud to offer our service to homeowners in El Paso and Las Cruces. For a free survey and new refrigerated air system, call Total Air at 915-585-0909 or schedule one at ww.totalair.com/contact.
We thank you for your trust and consideration.