Total Air Repairs Exhaust System at Concrete Test Facility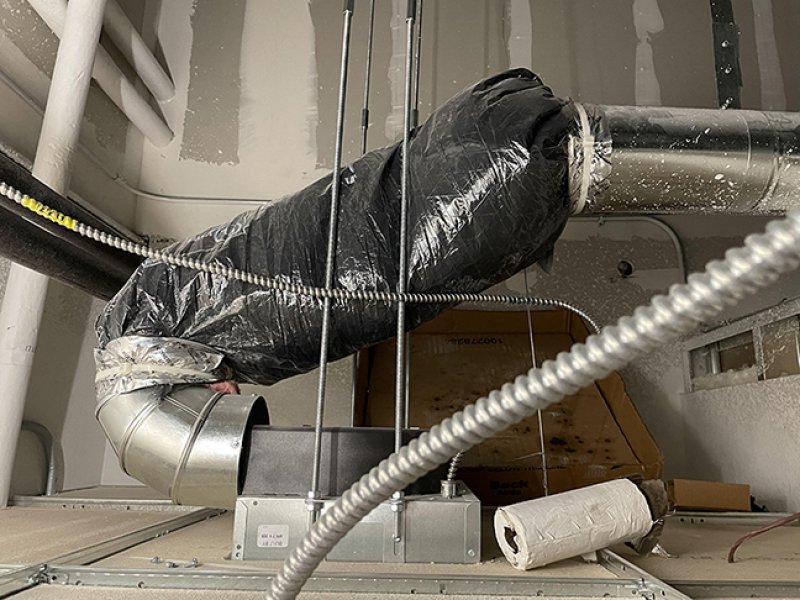 Some projects are more challenging than others but that is what makes our jobs so exciting!
Last week, Total Air was called to repair the power exhaust system at a concrete test facility that was installed improperly by another contracting company. This will be no exhaust fan project like we are used to in residential HVAC. This is a mega exhaust system! Just check out this image as we are starting our work with a replacement.
The biggest challenge was navigating the constant showering from the indoor sprinkler system. We all know that to keep concrete from setting, air, water and movement has to be constant. At this indoor concrete test facility the sprinklers run 24/7.
Watch our video at Facebook (posted 4/24/2021) here to better understand the challenge of an installation at this facility.