Traditional Wedding. No-so Traditional Wedding Gifts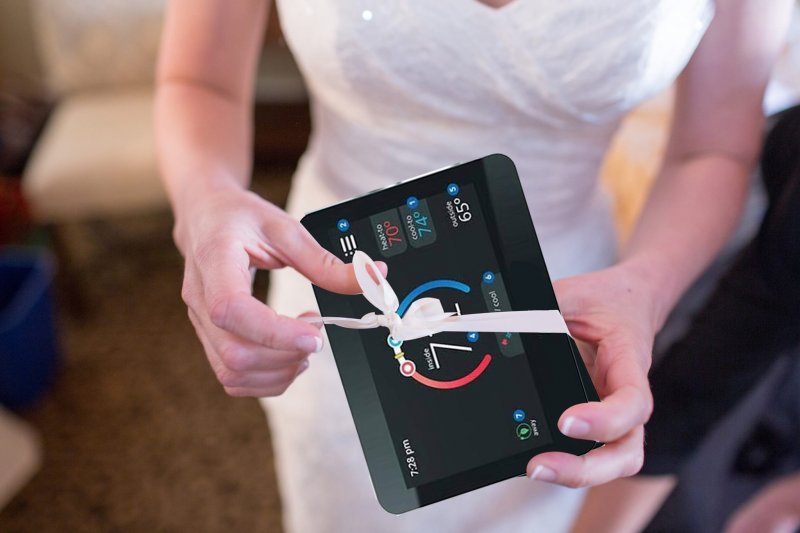 On Sunday, a national morning news show reported that the best wedding gifts are those ones that are the most practical and save couples money. They even suggested a programmable thermostat or home maintenance program as ideal gifts for couples who already own a home together.
Any newly married couple would appreciate a gift of "savings" especially after paying for an expensive wedding, right? We think so! Programmable or Wi-Fi thermostats help homeowners savE hundreds of dollars a year by learning and understanding the family's occupancy patterns. They are capable of creating a schedule where energy savings is promoted. And, we all know that preventive maintenance on your HVAC system not only keeps it running at high efficiency saving homeowners on energy usage but also keeps it running for many years beyond the warranty. Utility savings and longer HVAC life seem like the perfect gift, if you ask us!
It makes sense to us, of course, but we'd love to know what you think. Would you consider giving a gift like this? Comment "sure" or "not really."
Total Comfort. Total Savings. Total Air!
915-585-0909