What Usually Follows Super Bowl Sunday? Super Sick Monday.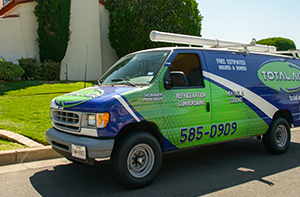 Did you know that the national average for employees calling in sick after a Super Bowl game is 24% or 14 million workers? It's true. But, only 1 of our 24 employees at Total Air called in sick today.
What should this say about our company to you? We think it speaks pretty highly to our commitment to our customers for "reliability". NEVER will Total Air reschedule work you've pre-secheduled with us. Our commitment to reliable, trusted service to our customers is what we value most and strive every day to provide.
We're proud of our record as El Paso's most reliable heating and cooling company. It's why we have so many long-term customers, and as many new ones, because they know they can depend on us to arrive when scheduled, listen to their needs, and deliver the most efficient and suitable service and products for the job.
And, our responsiveness for emergency warranty service is just as reliable! Building relationships is what has built our business, and we are here when you need us.
So, rely on Total Air
…even on Super Sick Monday!
Total Air is El Paso's #1 heating and cooling contractor. Call us for a free estimate on converting to refrigerated air or replacing an existing HVAC system. Call 915-585-0909.