What you should look for when hiring an el paso texas air onditioning company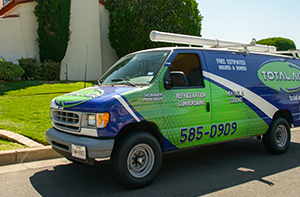 There comes a time when you need to find an El Paso, Texas air conditioning company. The last thing you will want to do is wait until you actually need them in order to find one. If you wait until you need them, you will find that you may have to make a quick and uninformed decision. Air conditioning installation is quite an investment. In addition, just having anair conditioner repaired can be quite expensive. You do not want to spend a great deal of money and only discover the work that was done is not high quality.
Instead of waiting until the last minute, all you need to do is find the right El Paso air conditioning company now. Then, when you do need them, you can call them without having to rush through making a decision. How do you find the right El Paso HVAC company? Here's how you do it.
Not all El Paso air conditioning and heating companies are created equal. There are some key questions you should ask before letting an air conditioning service technician into your home.
For example:
Ask about the customer bill of rights – Does their company have standards, procedures, and guarantees in place to provide excellent customer service? Total Air can provide customer references.
Ask about their hiring process – Does the company conduct a back ground check, drug test and provide training to the technician that they will be allowing into your home? Total Air verifies all training is completed.
Ask about their pricing – Do they provide an estimate and get approval from you before they begin the work or do they fix it and bill you whatever they want to? Total Air provides estimates and warranties for labor and parts
Ask about their equipment – Are they going to show up with what they need or are they going to have to end up going to the store to get what they need? Total Air vans stock most commonly needed parts leading to quick and efficient air conditioning repair or installation in El Paso
Most importantly – Are the air conditioning repair men available 24 hours a day for emergencies or only during regular working hours? Total Air is here to serve you when you need us.