When it comes to thermostats, one size does not fit all!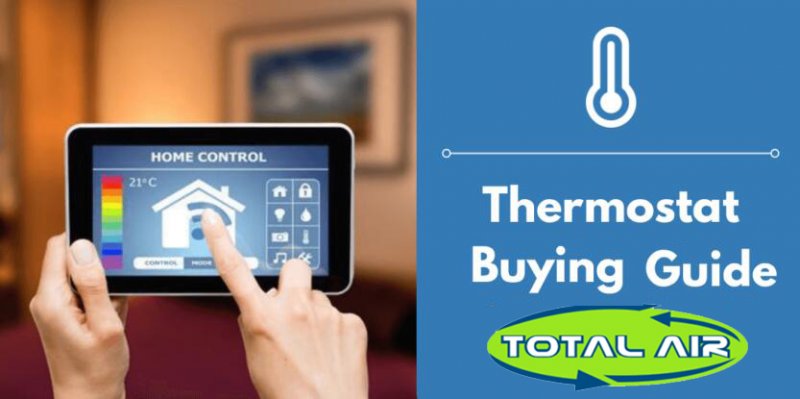 There are thermostats that have simple touch or spin operation. Others that provide programmability based on your schedule, and then those with innovative, Wi-Fi capability for the most convenience and control, including "away-from-home" features
Non-programmable model thermostats do provide the easiest operation, but homeowners don't have the luxury of scheduling heating and cooling. If one wants to adjust the temperature in the home with a non-programmable thermostat, he or she is going to have to get up and go manually change it. Unfortunately, making constant changes to any thermostat can lead to less comfort and longer run times. And, this can lead to higher utility bills!
With a programmable model thermostat, you can set a comfort schedule so that you maximize energy efficiency. According to the EPA, programmable thermostats can reduce your energy bills from 10-30% when programming in a daily 8-hour reduction in temperature during sleeping or working hours. Set your schedule by hour and day and the thermostat's memory does the rest. Once you set a schedule, it will keep that schedule until the time you switch over from cooling mode to heating mode or vice versa). In
One of the biggest advantages to converting to a smart Wi-Fi thermostat is that it gives a homeowner complete control over the home's heating and cooling system—while at home or away from it. Wi-Fi thermostats can control the HVAC system anytime, anywhere. All you need is a smart device (smart phone or tablet or computer), the right app and Wi-Fi connectivity. Have you ever forgotten to turn down the A/C before you left for a vacation or a weekend getaway? That's no longer a problem! With a Wi-Fi thermostat, you can use your smart phone (loaded with the Wi-Fi thermostat's app) to adjust the home's temperature while you're away from home…anywhere in the world. Many smart W-Fi thermostats also allow you to set schedules or programs like programmable thermostats…and some even "learn" your occupancy patterns and program themselves for the most energy savings. Any programmed or learned settings can be changed by using your smart device and companion app. So, if you'll be staying late at work one night, you can change your schedule whenever needed right through your smart phone. With a Wi-Fi thermostat, you'll receive energy reports that let you know how much energy you have used in the past month and when your peak hours of use were. This information can be used to help you make adjustments to cut back even more on your energy use during the following month. Having more control over your heating and cooling system will not only make your home more comfortable, but it will also translate into energy savings all year long. If this is for you, then a Wi-Fi thermostat is your choice.
Total Air provides all makes and models of thermostats—from the most simple to the latest innovations offered in Wi-Fi thermostats. For an estimate to convert to your desired choice, call us at 915-585-0909.
Estimates for new refrigerated air systems are free. And, financing options with low monthly payments are available, too. Schedule your HVAC consultation with Total Air today!