When It's Humid Outside, Swamp Coolers Just Don't Work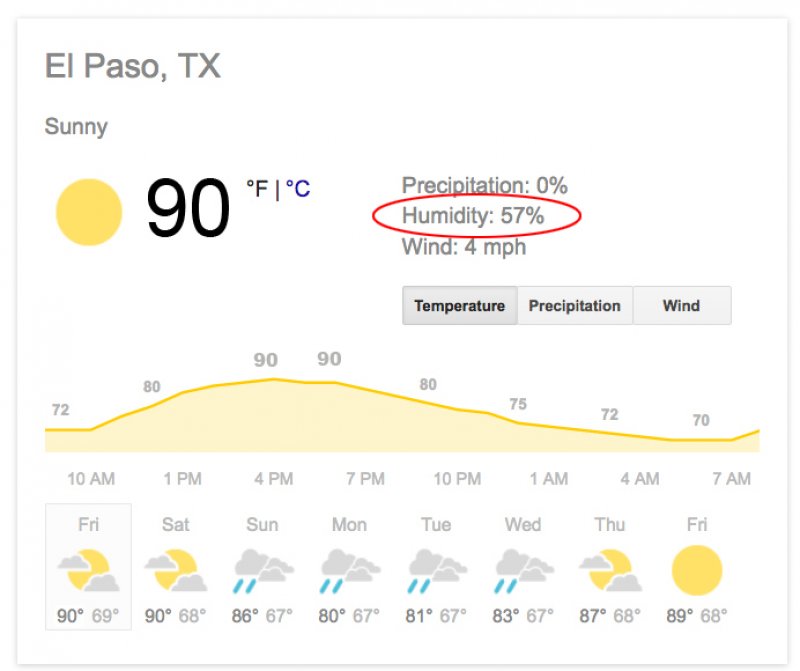 Rains do come to the desert and when they do, swamp coolers just aren't effective to cool a home. This may explain why you've experienced a difference in your comfort level this summer. El Paso is experiencing a shift in humid conditions…with levels above 50% many days. At 50% humidity, an evaporative cooler can only lower the air coming into the cooler by about 10 degrees. That means on a 90 degree day like today with 57% humidity, your home will only cool at best to 80 degrees.
Using a swamp cooler in a humid climate results in very little water to be evaporated, and in turn, the outside air will almost be the same temperature as the air that is passing through the unit and into your home. Moreover, excess humidity accelerates corrosion and rust.
If El Paso's humidity is making you terribly uncomfortable, Total Air can help. Call us today for a free estimate for refrigerated air: your best solution for ultimate comfort, cleaner and healthier indoor air and lower utility bills.