Which is the Best Replacement Option for Cold Weather Comfort…Windows, Insulation or New HVAC?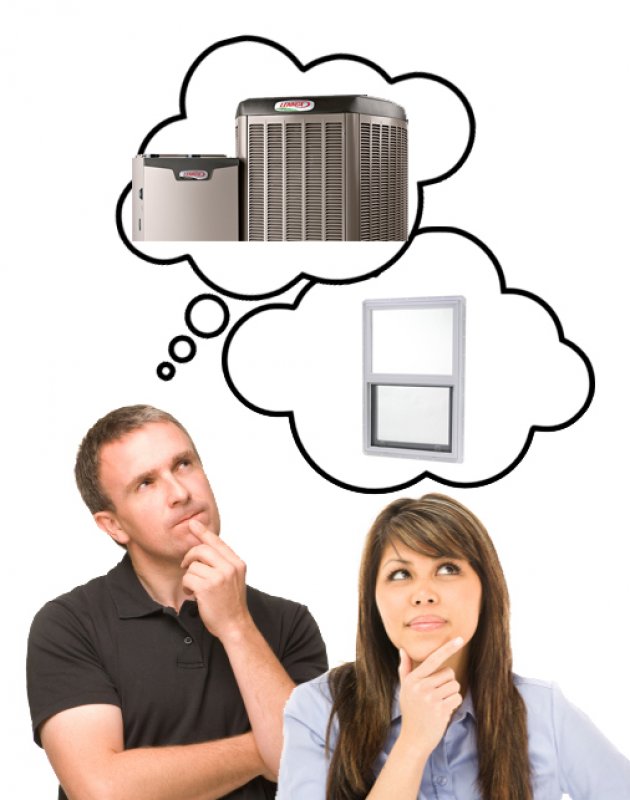 It was only the first morning of 50 degree temperature in El Paso this morning and it felt pretty darn cold…didn't it? Your house may have been even colder if you aren't properly equipped for the colder weather.
One question we get asked often at Total Air is "what is the more sensible and smart retrofit for my home?" With this question, people are usually considering three major upgrades: windows, insulation, and/or a new heating and cooling system. Unless something is actively failing, it can be difficult to know which to tackle first. However, when it comes to the most control for COMFORT, the choice is clear…new HVAC!
Let's Talk First About Windows
A lot of people want to replace old windows first because windows are the most highly visible part of the home and it seems like a good place to start. But, swapping out windows is like opting for a new pair of sunglasses when you really want a new outfit. They might provide some additional comfort for your eyes, but the primary goal for a lovely, comfortable outfit is not met.
Windows typically do not make up a large part of a home's comfort factor. There is also not a lot of efficiency to be gained or lost by going from even old, single pane windows to new ones.
Insulation in El Paso
Ideally a building is well-insulated all around, including the foundation and slab, when it is constructed. Here in El Paso, we don't have to be overly concerned with extremely cold winters, so insulation is not a primary concern for comfort.
Additionally, in retrofit situations, it's typically exceedingly difficult to insulate the slab and foundation walls, so most insulation upgrades are focused on above grade walls and ceilings where it is already installed. Thus, added insulation for comfort to battle winter time in El Paso is not a major contributor to comfort.
New Heating and Cooling Systems

Finally, replacing your heating system offers THE MOST COMFORT AND EFFICIENCY GAINS for comfort. To get a rough idea of how much you can expect to save on heating costs, figure out the difference between the efficiency of your new and old heating equipment. If you're upgrading to a 95% AFUE furnace from an 80% one, you can expect about 15% fuel savings. Mostly because new furnaces offer variable speed—that means it steps up to the amount of heating you need instead of just being ON or OFF. (For cooling, a 14 SEER or greater refrigerated air system replacement is going to far exceed efficiency of the suspected 10-12 SEER systems that you will be replacing). All of this saves you money on utility bills, too!
But, that's not all…an upgraded, highly efficient heating and cooling system removes humidity from the indoor air providing added comfort. The indoor air quality is greatly improved and noise is reduced…providing even more comfort if you value those benefits.
For a free estimate on a new heating and refrigerated air system in El Paso and Las Cruces, call the licensed, certified heating and cooling experts at Total Air at 915-585-0909. We'll come out and measure and configure the proper heating and cooling system for your home to provide the most comfort.
Visit us at http://www.totalairep.com/blog where we answer more homeowners questions.