Why You Should Consider a Higher Efficiency HVAC System vs. a Low-Price Option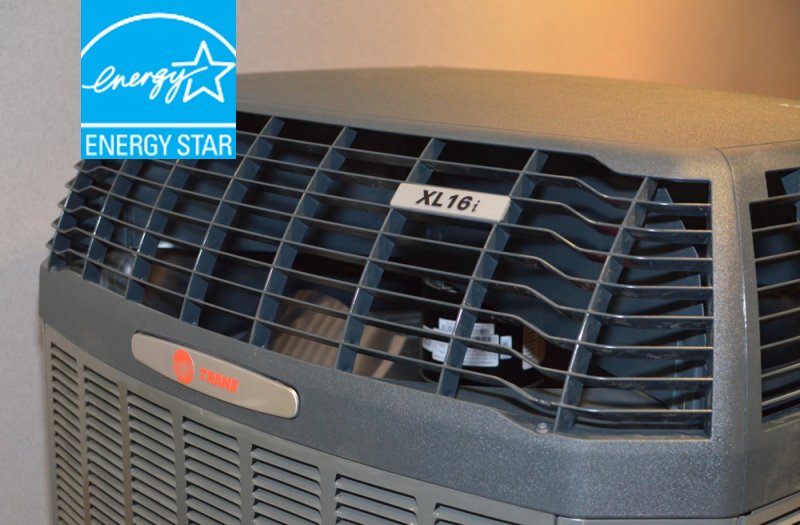 Sometimes you can actually find more value (and long term savings) in the cooling system that costs more.
Consider these significant benefits that a high efficiency HVAC system offers:
Replacing an older system with a high efficiency one can save literally thousands of dollars in utility costs. Many older systems operate around 10-12 SEER (seasonal energy efficiency ratio) and 65% AFUE (annual fuel utilization efficiency), with the remaining 35% simply lost. New high efficiency systems offer SEER of 14+ and AFUE ratings well over 90%, which is great for your utility bills because the higher the SEER and AFUE, the more efficient the system!
You will enjoy more comfort control with a higher efficiency HVAC system.Thanks to variable-speed technology and other 21st century advances like programmable WiFi thermostats, high efficiency systems have the capability to maintain temperature at a more constant level compared to older systems. The smarter thermostats also give you more control with great programming options…in or away from the home!
You'll enjoy more peace and quiet! There is a lower noise decibel rating for higher efficiency systems, meaning the innovative sound-absorbing materials designed in higher efficiency systems make operating noise almost non-existent compared to older or less expensive models of HVAC equipment.
Because high efficiency systems minimize on-and-off cycling with variable speed capability, they typically require less extreme repairs (when properly maintained) and will last longer than lower efficiency systems. This is critical because the cost of one high efficiency system is a lot less expensive than a "way to soon" replacement because the life expectancy is less!
The environment also benefits from high efficiency systems. Going back to SEER and AFUE…the less your system has to work, the less energy it uses, and this is good for the environment from any energy-sucking device, but especially with heating and cooling systems!
Finally, as you may have to sell your home someday, often the sale-ability of a home is evaluated on the quality of a home's HVAC system and the cost of operating it. That is especially true here in El Paso and Las Cruces. Our extreme heat is a problem and the best solution is a high efficiency heating and cooling system. It will actually raise the value of your home and may even help you sell it faster!
But, don't take our word for all of this. Here's an energy calculator as you consider SEER in your new purchase of a heating and cooling system: https://www.yourmoneypage.com/energy/airconditioner1.php. This calculator will help you see how a high efficiency HVAC system will pay you back long before a cheaper, lower SEER system will!
If you are ready for a new heating and refrigerated air system, consider high efficiency. Call Total Air for a new system estimate and when you do, we'll show you options: price vs. high efficiency. Call Total Air 915-585-0909 or visit us at www.totalairep.com.