Why You Should Follow the Total Air Blog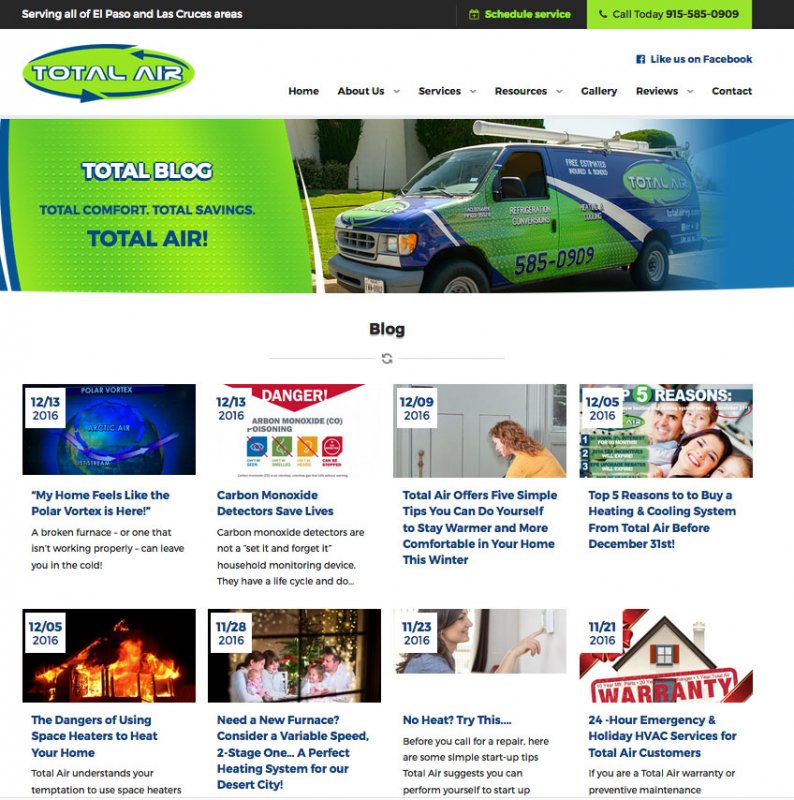 Today, 64% of consumers admit to researching their products online before they purchase*. Total Air understands – and actually encourages – this! That's why we are passionate about dynamically blogging about changes, updates and new technologies in the heating and cooling industry.
The Total Air blog is a collection of not just our insights and perspectives about industry news, energy efficiency upgrades and other valuable HVAC information, but we also write about what our customers, manufacturers, energystar.gov and other influencers have to say!
Total Air is committed to being the best and most knowledgeable HVAC contractor in El Paso and Las Cruces. What that means for our customers is that we promise to remain up-to-date on all innovations, rebates, safety issues and other information that directly affects them. This is why we share our blog.
Follow us at Facebook, or visit us our blog to empower yourself with information that helps you make your best buying decisions for heating and cooling equipment and services.
If knowledge, service and high efficiency heating and cooling equipment is what you need, call Total Air at 915-585-0909. System estimates are free and Total Air will send you a project manager who will discuss the best heating and cooling solutions for your home. To schedule online, visit us at www.totalair.com/contact.
*From a recent consumer study conducted by Mastercard