Wildfire smoke and ways to protect yourself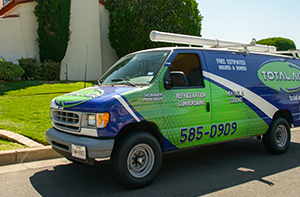 Wildfire smoke is a harmful air pollutant that occurs with relative regularity in the summer months here in the southwest. Recently another fire was started from two lightning strikes in the Gila National Forest, "one fire was first spotted on May 9 and the second blaze was sparked May 16, but nearly all of the growth has come in recent days due to relentless winds." Wildfire smoke can irritate your eyes, nose, throat and lungs. It can make breathing difficult even as far away as El Paso.
Especially if you have heart disease, asthma or another lung disease, inhaling wildfire smoke can be really harmful. If you are not able to leave the smoky area, some good ways to protect your lungs from wildfire smoke include "staying indoors and reducing physical activity and wearing a special mask called a 'particulate respirator' can also help protect your lungs from wildfire smoke." Check with your doctor, if you have a heart or lung condition, before using a mask.
Refrigerated air conditioning, with uses filters such as HEPA (high efficiency particulate arresting) or Pollen and Allergen Performance to name a couple of examples remove many air pollutants from the air. Unlike a swamp cooler which pulls air from outside and requires a window to be open for air flow, refrigerated air recycles the air in the building, and sends the air through a filter thus removing harmful germs and particles. If you have any further questions on what air conditioning and filtration systems are available with Total Air please contact us at (915) 585-0909.