Wondering What Could Be Causing Your Severe Allergic Reactions? It Could Be Your Cooling System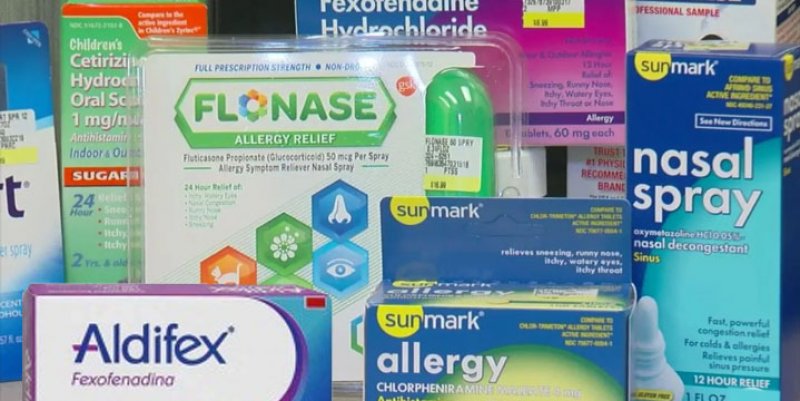 Itchy eyes, sneezing, runny nose, post nasal drip, hard time breathing…they're all symptoms of severe allergies. But, just because spring has passed and the pollen has stopped falling, it doesn't mean you don't have allergens in the home.
"I take so many allergy meds because I always am sneezing, have a sore throat, and feel fatigued, too," said one of our new refrigerated air conversion customers when we discussed her desires for a new system. We always ask about your health symptoms because there is much more that Total Air can do for allergy sufferers with a new HVAC system than to simply provide cooler, more comfortable air.
"When my allergies are at their worst," said our customer, "I am totally out for a day or two. It's starting to affect my daily life. I just want it to end!" she said.
A good refrigerated air conditioning SYSTEM can do more than just blow cool air into your home. A total system solution can help to maintain healthier levels of humidity, air cleanliness, and minimize the dust and other pollutants that get into your airflow...all of which help you breathe easier. By eliminating moisture-related airborne toxins in the airflow at home, you can potentially eliminate all things that are triggering your allergies.
Sometimes what is standard with your new refrigerated air cooling system is enough, but if you suffer from more severe allergies with more violent reactions like this customer, there are add-on's like humidification and air cleaner systems that work with your HVAC to create a more healthy, total solution. For this customer, she did choose to add an air cleaner and upgrade the humidification system. Both of which, she gladly reports will pay for themselves after she no longer has to spend money on the amount of allergy medications as she did before.
If you have severe allergies, it may be your cooling system causing your suffering. To convert to refrigerated air and gain the benefits of a healthier house, may be your answer. For a free new system estimate and audit of your home's "health," give us a call at 915-585-0909 or visit us at www.totalairep.com/contact to schedule.